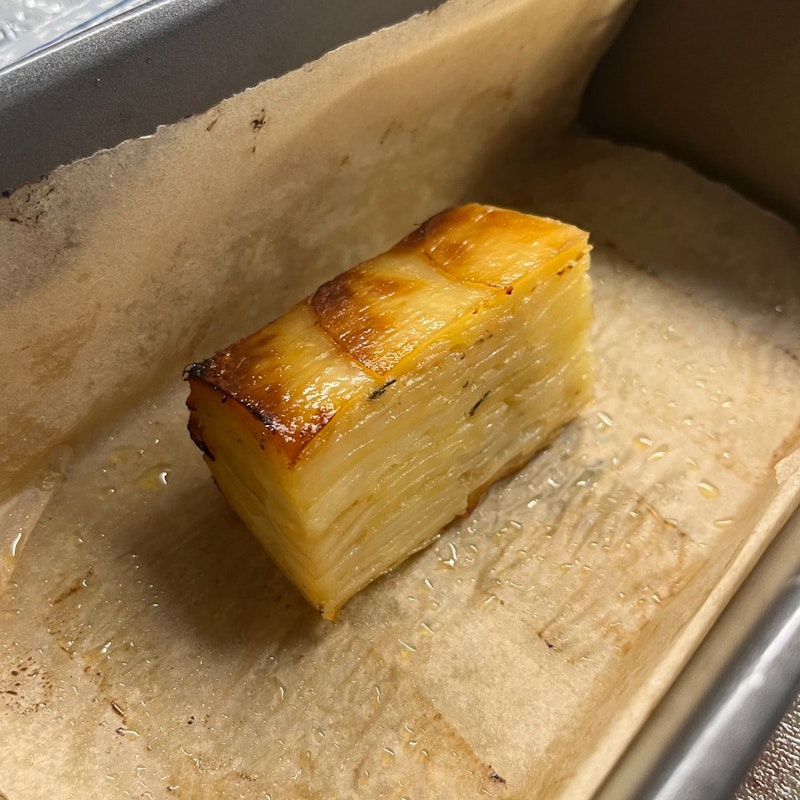 20.10.2022
This weekend, I harvested a variety of leafy greens from our allotment including cavolo nero, kale and lettuce. There's nothing quite like the taste of freshly picked greens!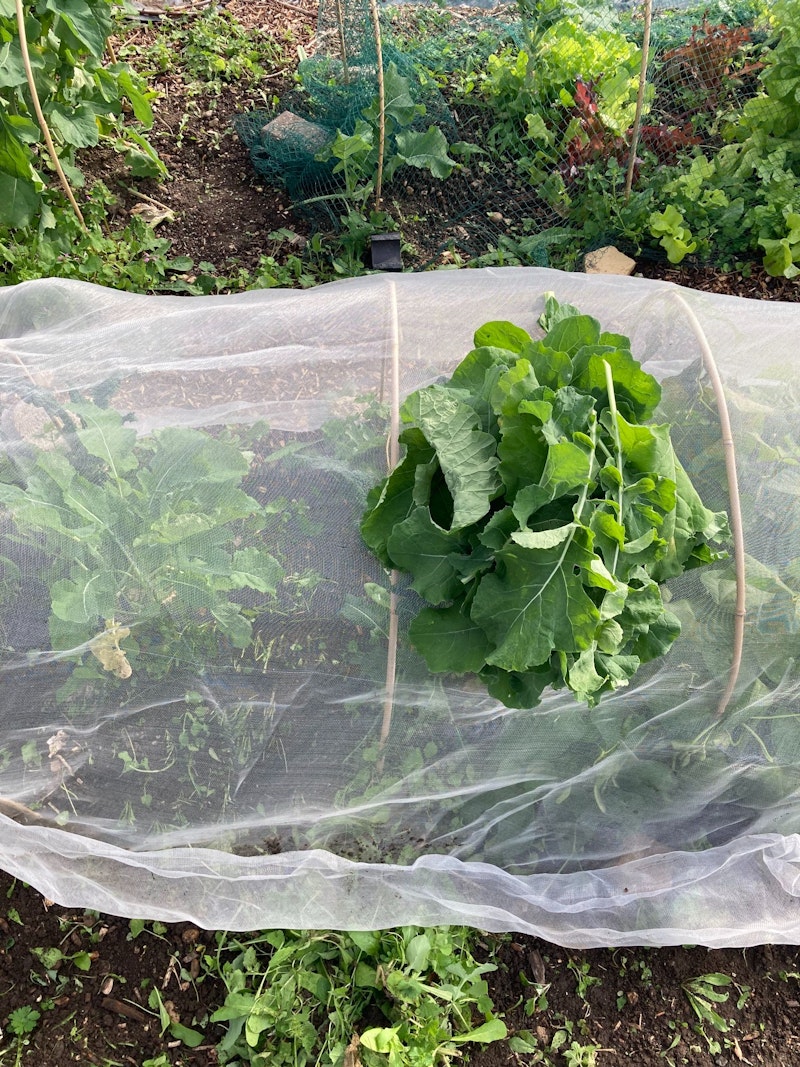 23.07.2022
Between the studio and the allotment are a number of fruit trees for public picking – they're not around for long!
24.05.2022
Leaving this one here. Crème Brûlée at Le Palissy – a small bistro in a village south of Biron.
21.05.2022
A highlight of our trip to the Dordogne was dinner for two at O' Plaisir de Sens in La Roque-Gageac, where we enjoyed a starter of white asparagus, mains of pigeon and  lamb shoulder, and desserts of rice milk ice cream and nutty praline & chocolate pudding. The food was paired with impeccable service. There was a moment in the evening when it felt so good to be sitting outside in the courtyard with the ambience and relaxed feel they've created. A very enjoyable evening.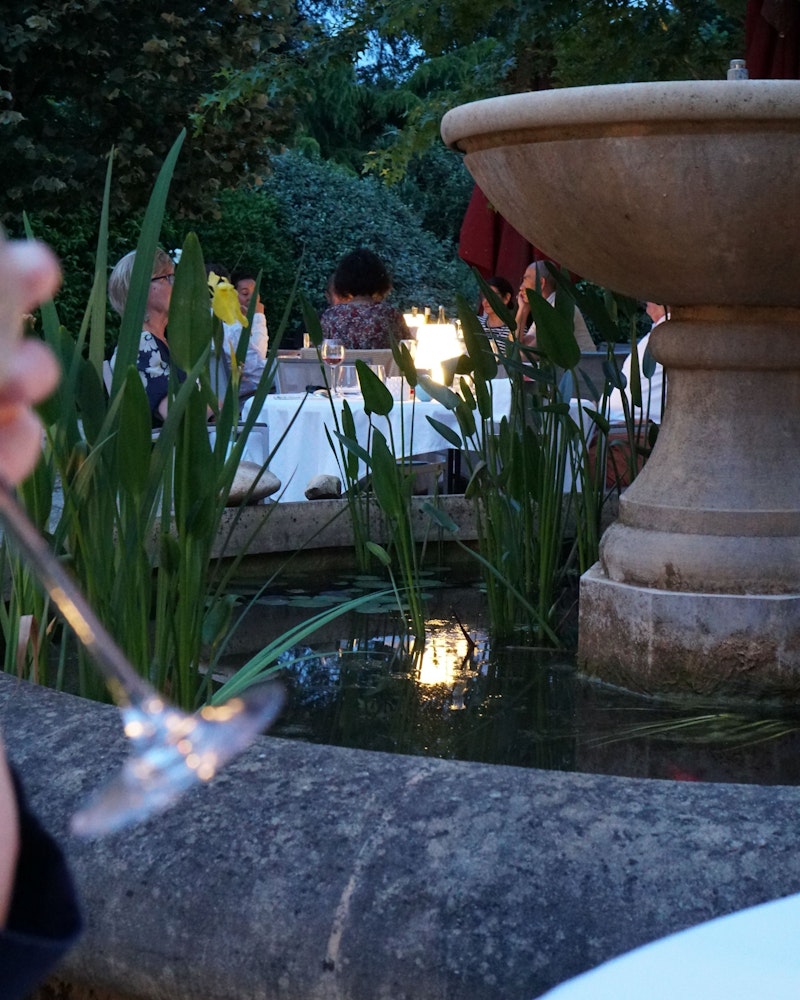 13.03.2022
We spent the weekend in Scotland exploring Fife and Scottish Borders. Highlights included: a wander around Lomond Hills, Peebles, Tentsmuir Forest and Kinneuchar Inn. At Kinneuchar Inn we had a delightful lunch: a braised beef shin and Guinness pie (a sharer for two), along with mash and seasonal greens. Highly recommended.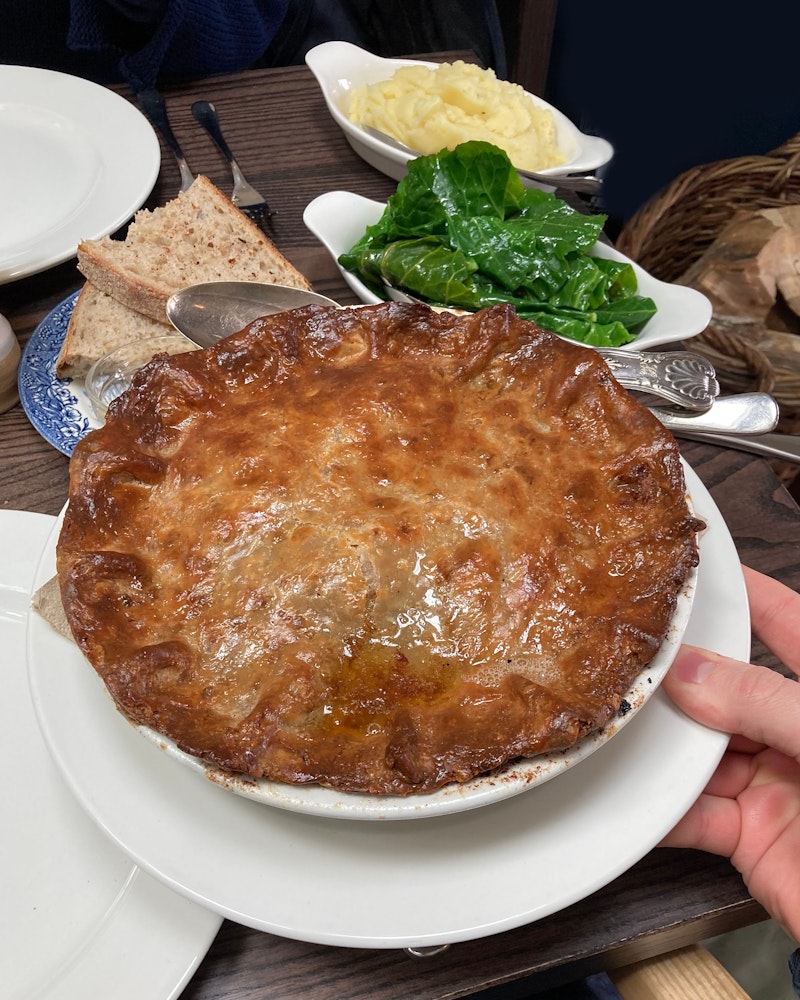 12.02.2022
An evening at Landrace Upstairs in Bath. A cosy space for around 20 covers in the room above their bakery.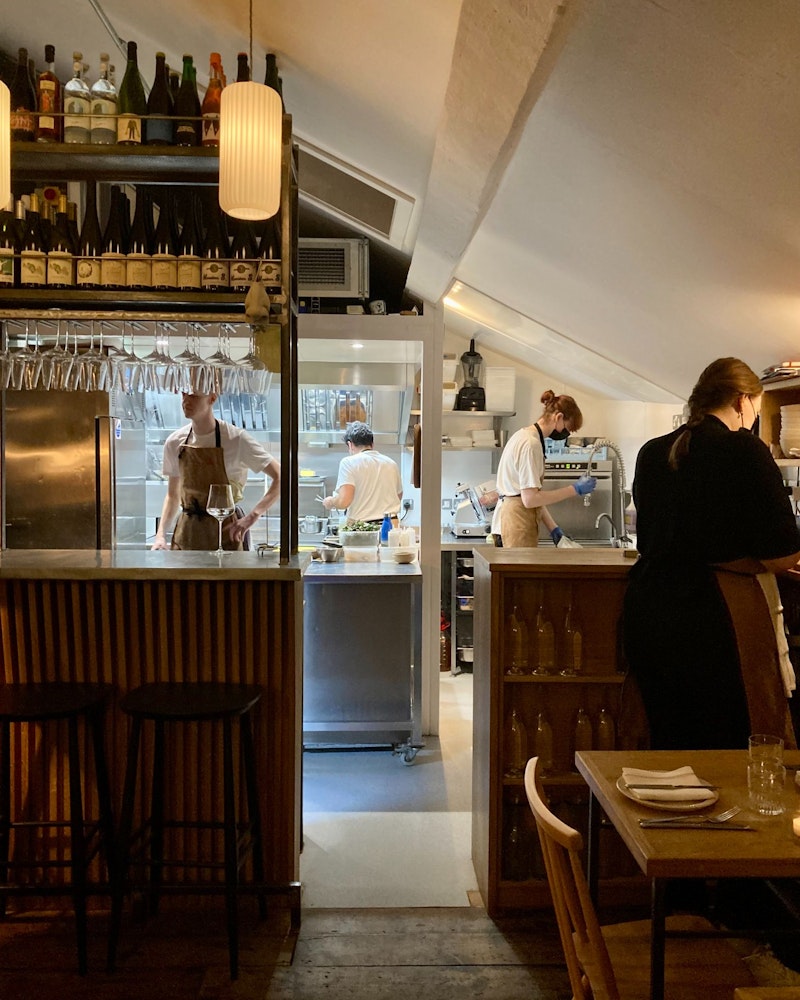 29.01.2022
A fun evening spent outside with a wood-fired pizza oven. We sourced all of the ingredients, including sourdough pizza dough, from Ooni Groceries. It just left us with the fun part starting the fire, throwing the dough and adding the toppings!
26.01.2022
We went to Niwaki on Chiltern Street store to purchase a new kitchen knife — a beautiful carbon Santoku.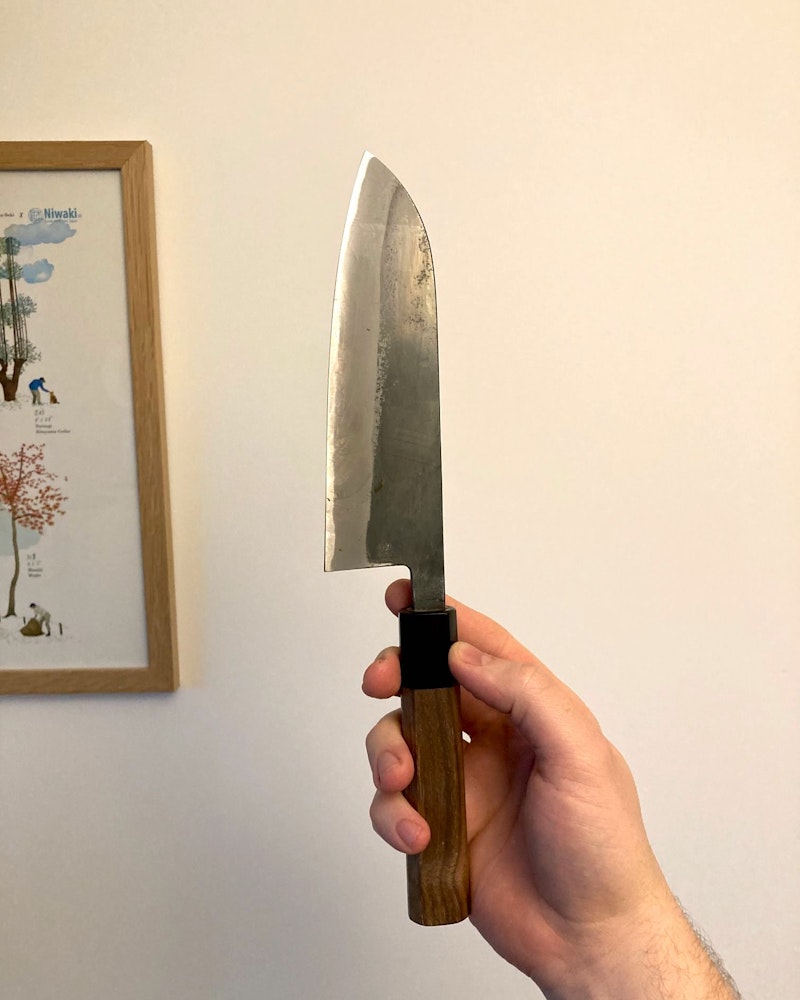 31.12.2021
Happy New Year! Seeing off the end of the year with a (big) round of tacos.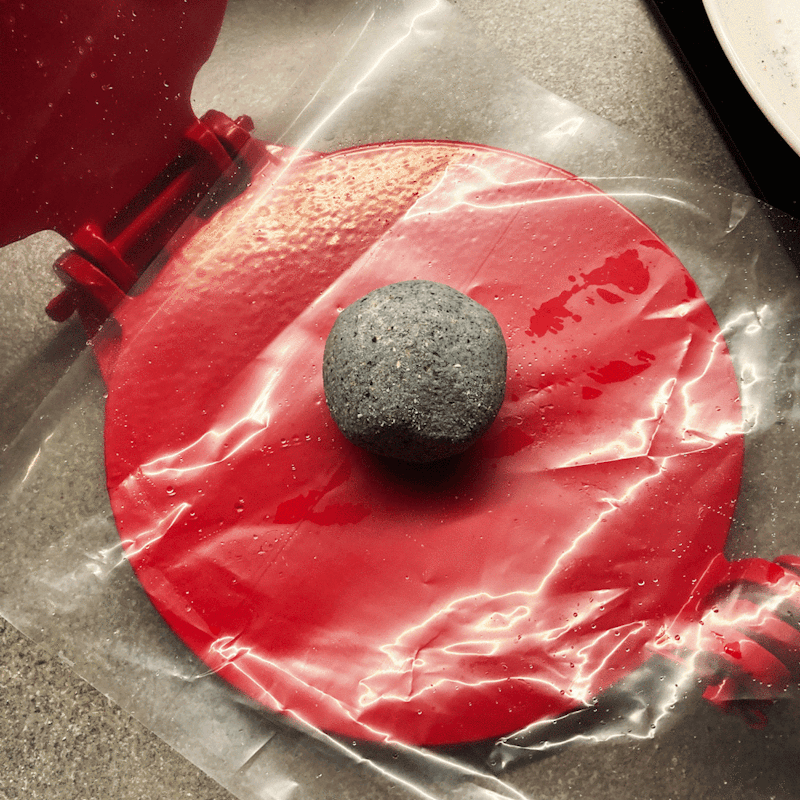 15.10.2021
En route into town, a quick detour to enjoy a delightful Pain aux raisin from Pavillion Bakery on Broadway Market.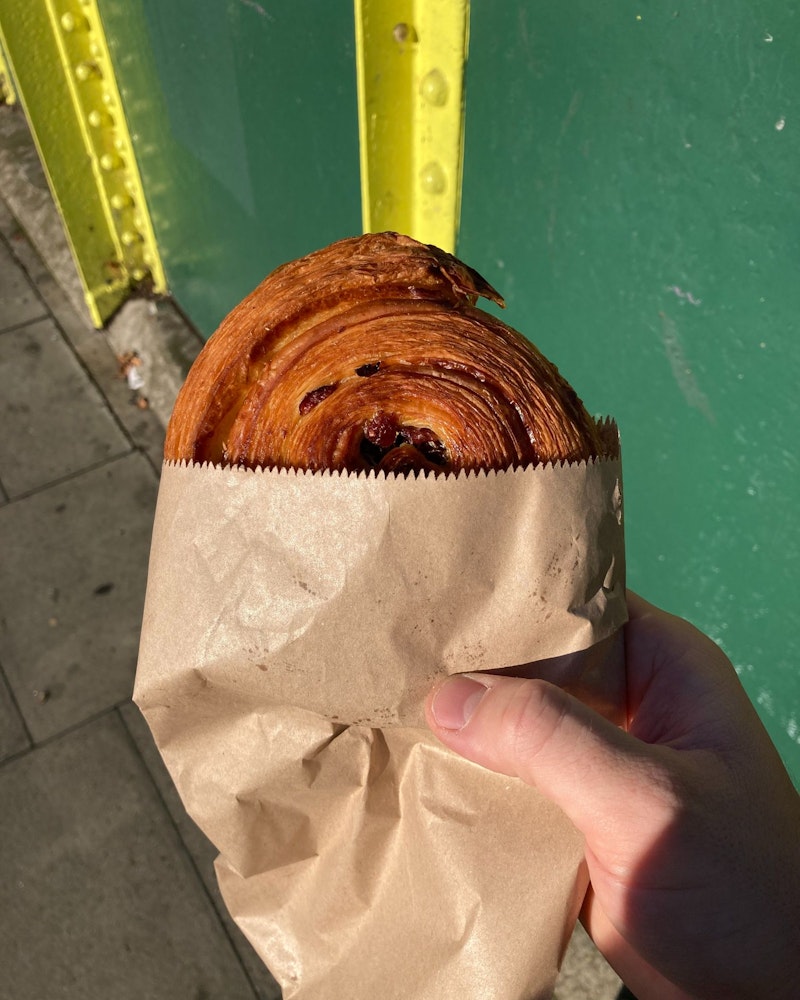 03.07.2021
We've been growing potatoes on our balcony with some mixed success!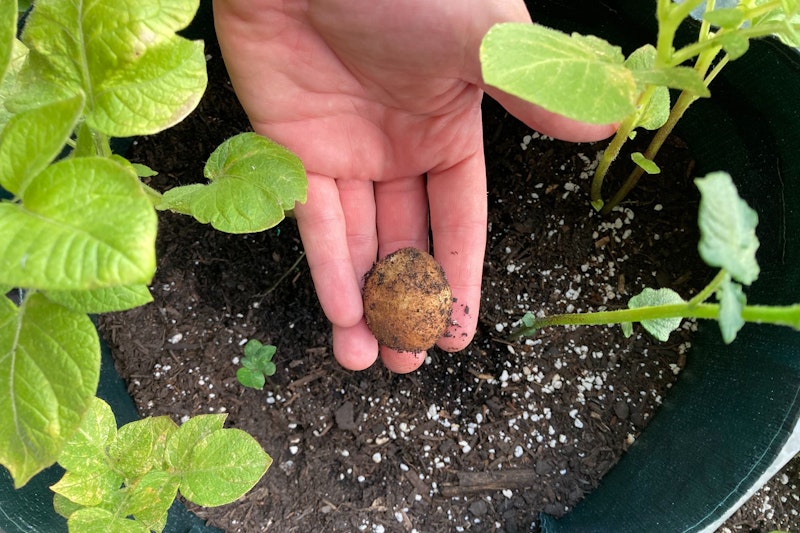 06.06.2021
Walthamstow is home to a fantastic sausage shop, the East London Sausage Co. The weather was too good not to try out a few on the BBQ over the weekend.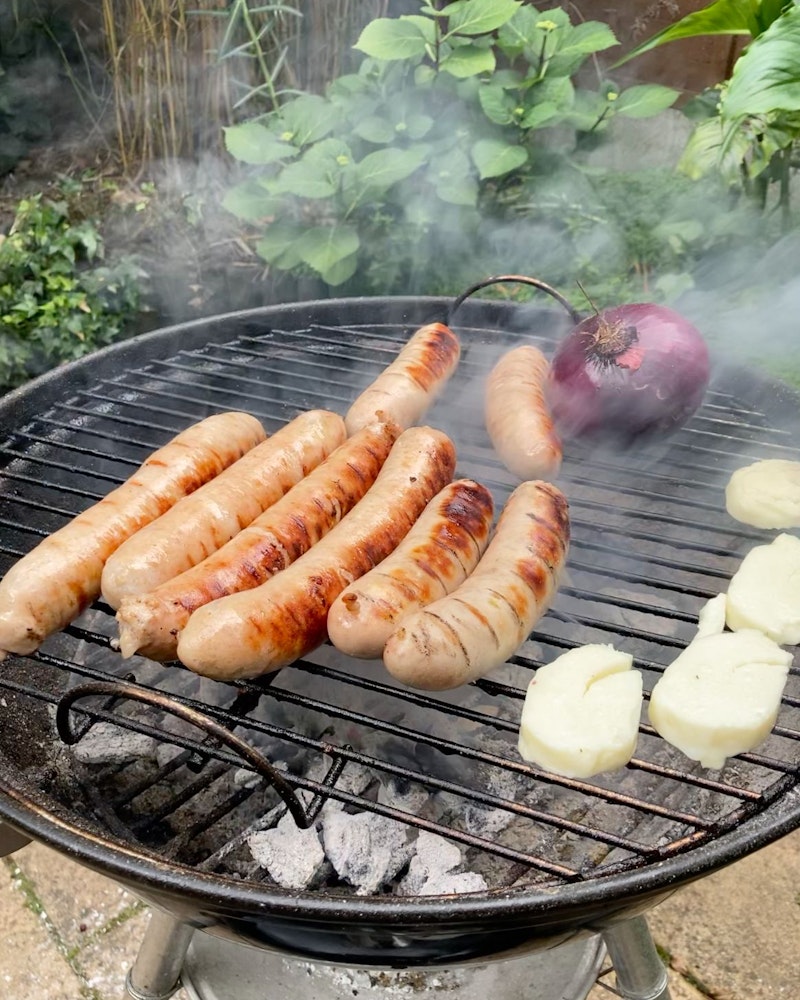 15.11.2020
Cycled to Jolene in Stoke Newington and picked up this delicious pizza slice with prosciutto and potato.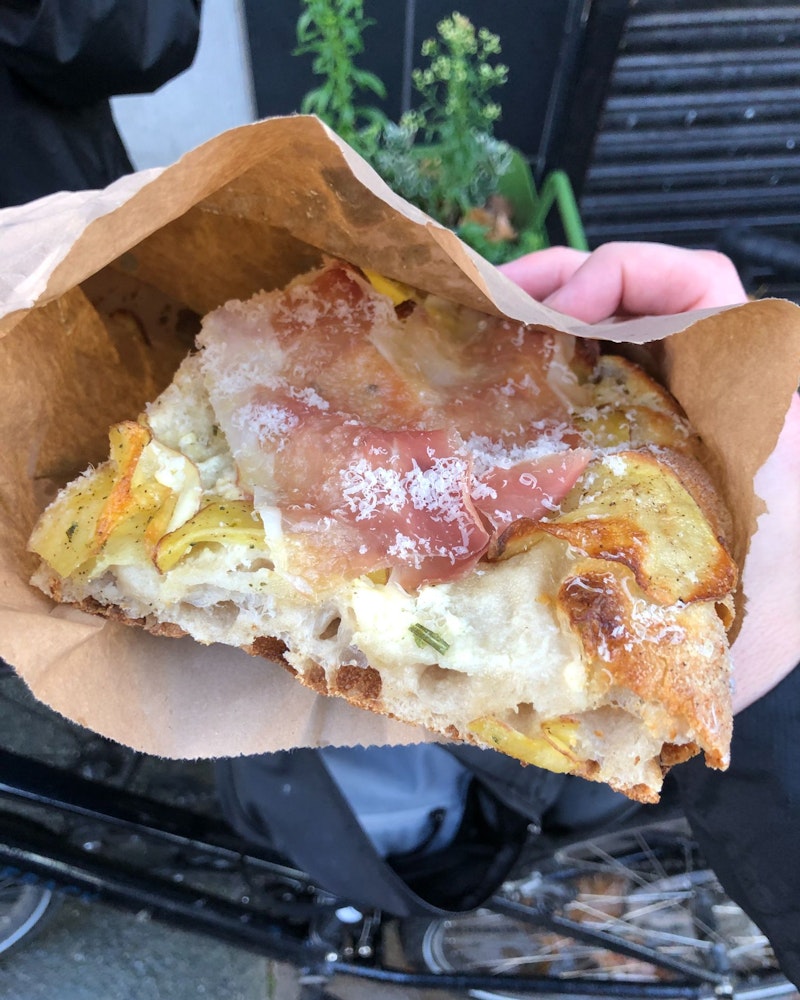 22.09.2020
On our way back from a week in North Wales, we stopped at Hawarden Estate Farm Shop.
There was a harvest of apples in progress for their juice and we stopped for a bite to eat before continuing back to London.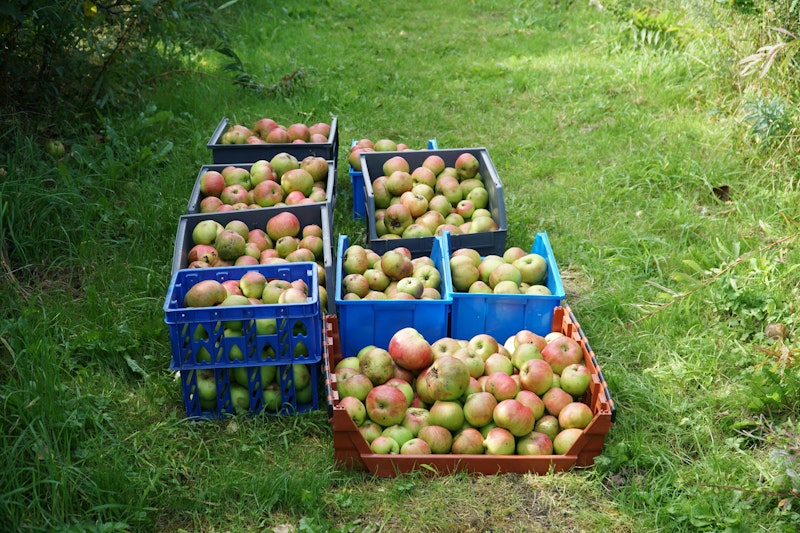 22.03.2020
Places to eat in Walthamstow. We stopped by favourite local-spot Lighthaus (in the Argall industrial estate) to pick up some lunch.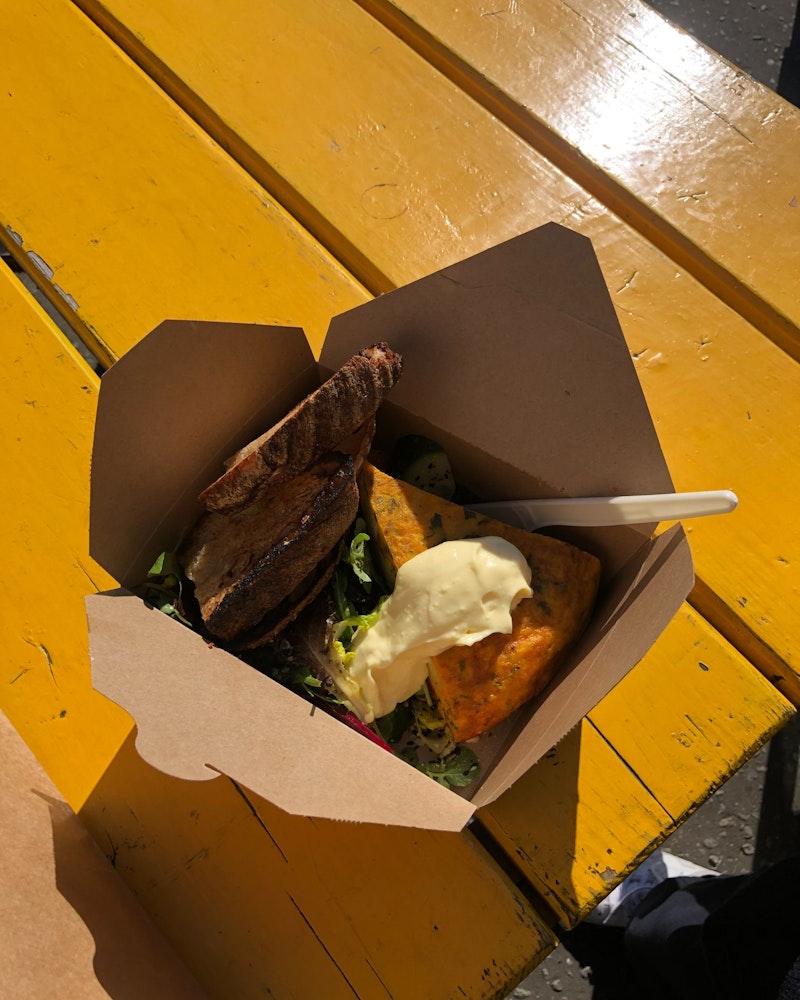 26.01.2020
A look into the kitchen of Marcus after a delightful lunch for a special occasion. Mains of Galloway beef fillet and Scottish halibut. Desserts of Cox apple caramel and Salted milk chocolate aero.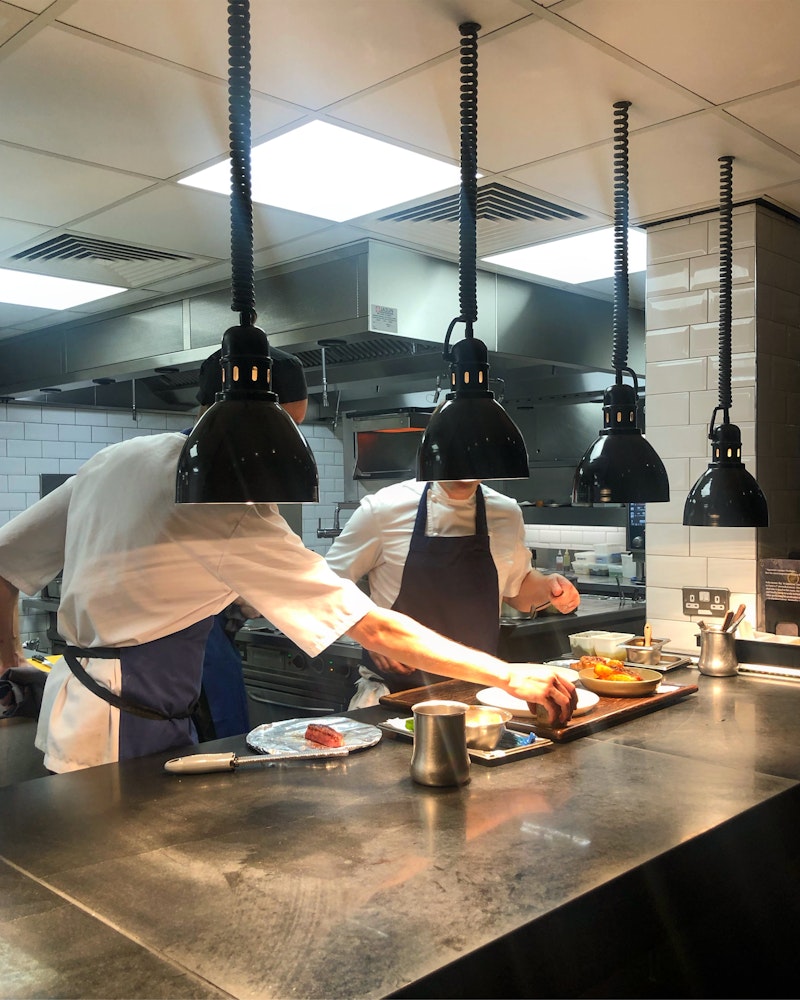 Plan a journey around the area guided by audio