11.08.2022
After backing Allday Good's Kickstarter campaign earlier in the year, look what arrived in the post today.
Produced in the UK (Sheffield & Hackney), this version of the Allday knife has had both its blade and handle produced from scrap material – a savvy way to reuse items destined for landfill. Previous releases of Allday knives had the blade production in Sakai, Japan along with scrap plastic for their handle. I particularly like the look of this knife — the contrast of the blade with the marbled look to the handle. Looking forward to using this!
More about the campaign here.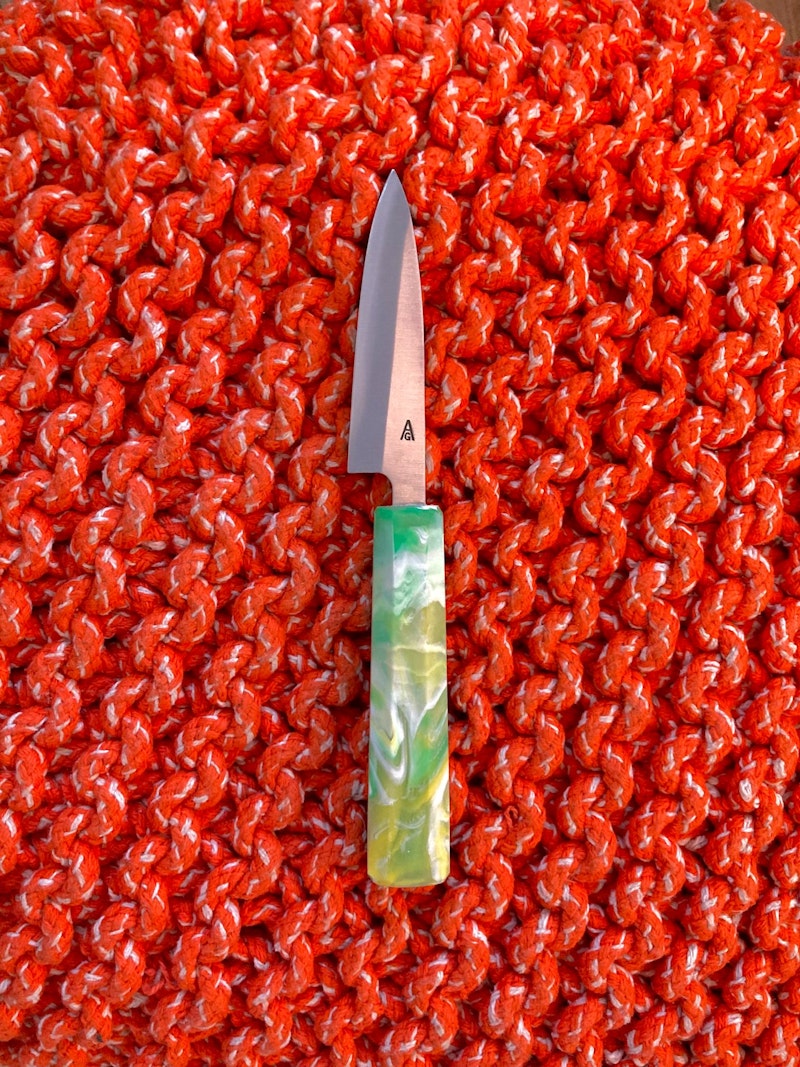 24.09.2021
We mapped out a day of cycling for the London Design Festival 2021. Highlights included: Blast Studio's Urban Stomach, Design Exhibition Scotland, Sonic Bloom by Yuri Suzuki and Peter Saville for Kvadrat.
Pictured here is the K-Briq by Kenoteq discovered at Design Exhibition Scotland, further reading on their project here.
27.08.2021
We tested out some packaging prototypes with the help of our studio neighbour, Supahulk.
Utilising the precision cutting of their Zünd machine, we were able quickly prototype a number of ideas.
23.04.2020
In recent weeks, we've been learning the craft of bookbinding. Here's a work in progress before adding the case of the book.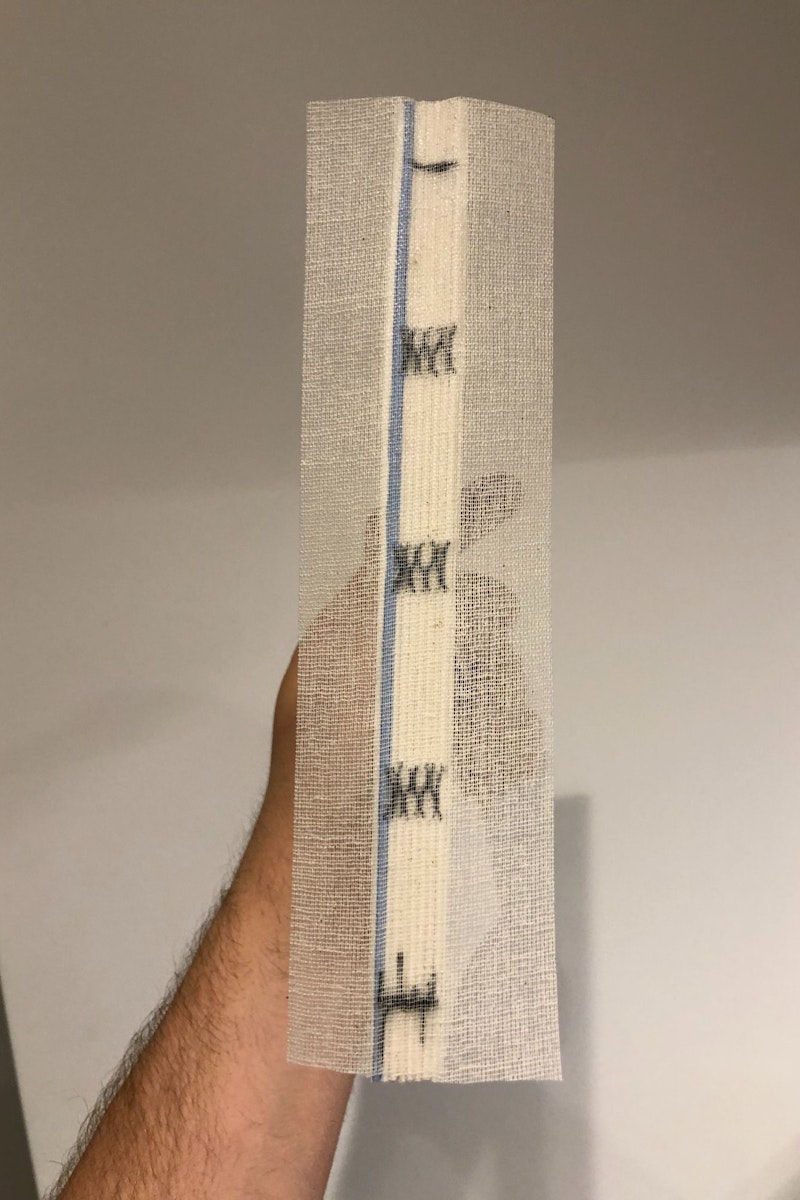 Plan a journey around the area guided by audio