23.06.2022
The Covers newsletter starts next month. Going out on the 3rd of each month – it's a combo of ideas, insights, studio updates and places we've been.
Join the mailing list! Sign up here.
05.01.2022
Covers is on the move to Switchboard Studios to join a community of designers, photographers and creatives next to Walthamstow Wetlands.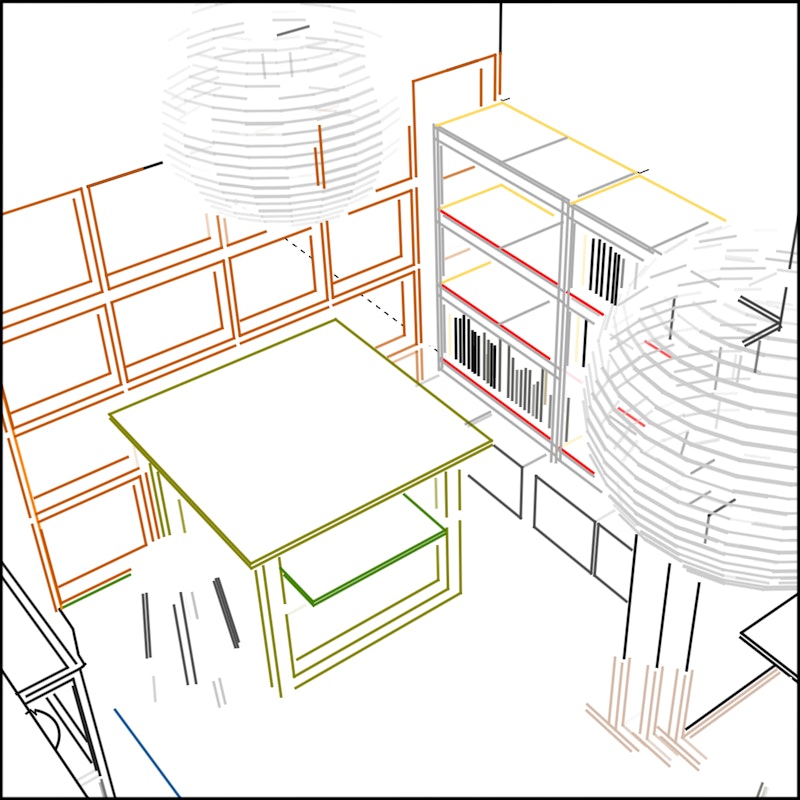 14.12.2021
Thank you to wonderful clients, collaborators and friends for this year.
Our card is produced from surplus G.F Smith Colorplan — and made without printing (or foiling) too. The card is simply a series of carefully designed cuts through the material, produced on a Zünd digital cutting machine. The magic happens when light shines through giving a silver, foil-like appearance.
Merry Christmas from Covers.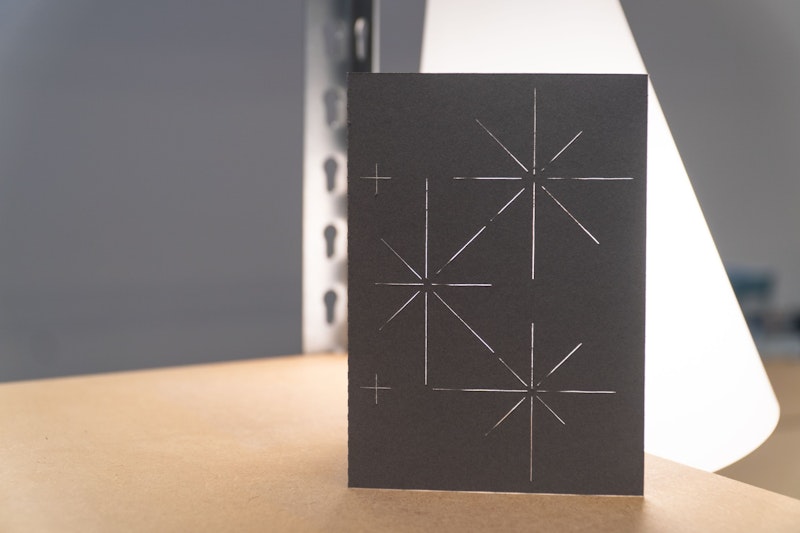 02.12.2021
Delighted to be a part of East End Trade Guild Waltham Forest map. The map for the borough showcases local small businesses that are a part of the wider 400-strong community of businesses based in East London.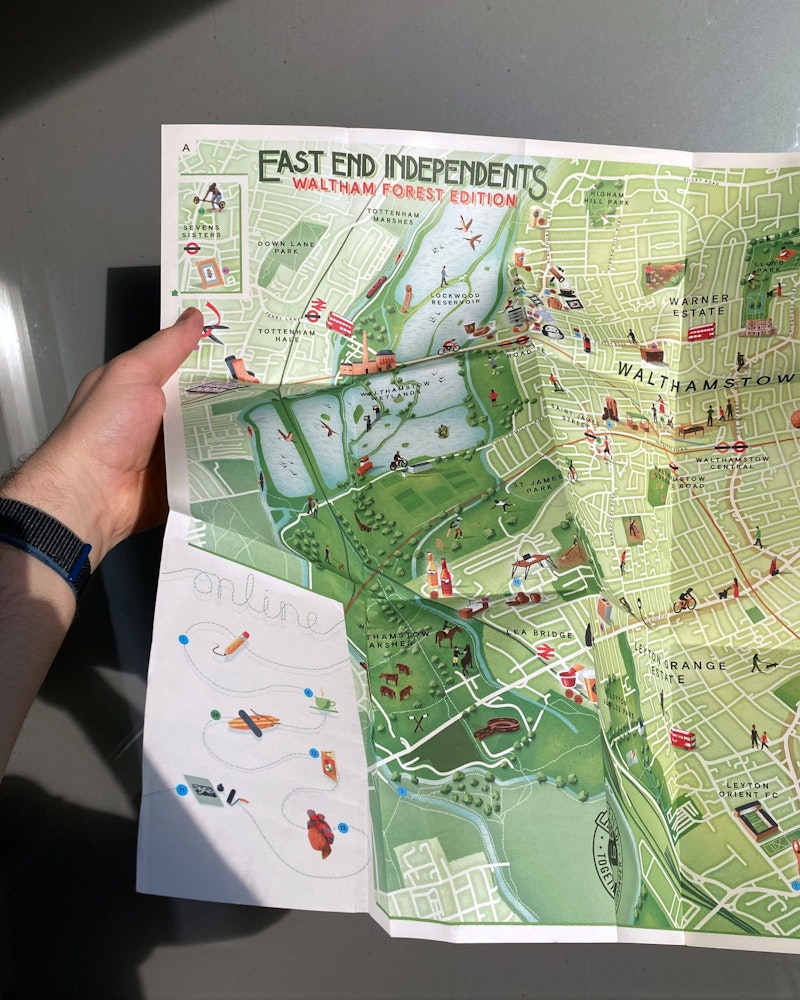 19.09.2021
Submitted photograph as part of dn&co's open call for their London Design Festival exhibition – It's a Sign. The exhibition celebrates the vernacular of the humble sign. It's on for the duration of LDF and entry is free.
Photo taken in Les Houches, France, 2017.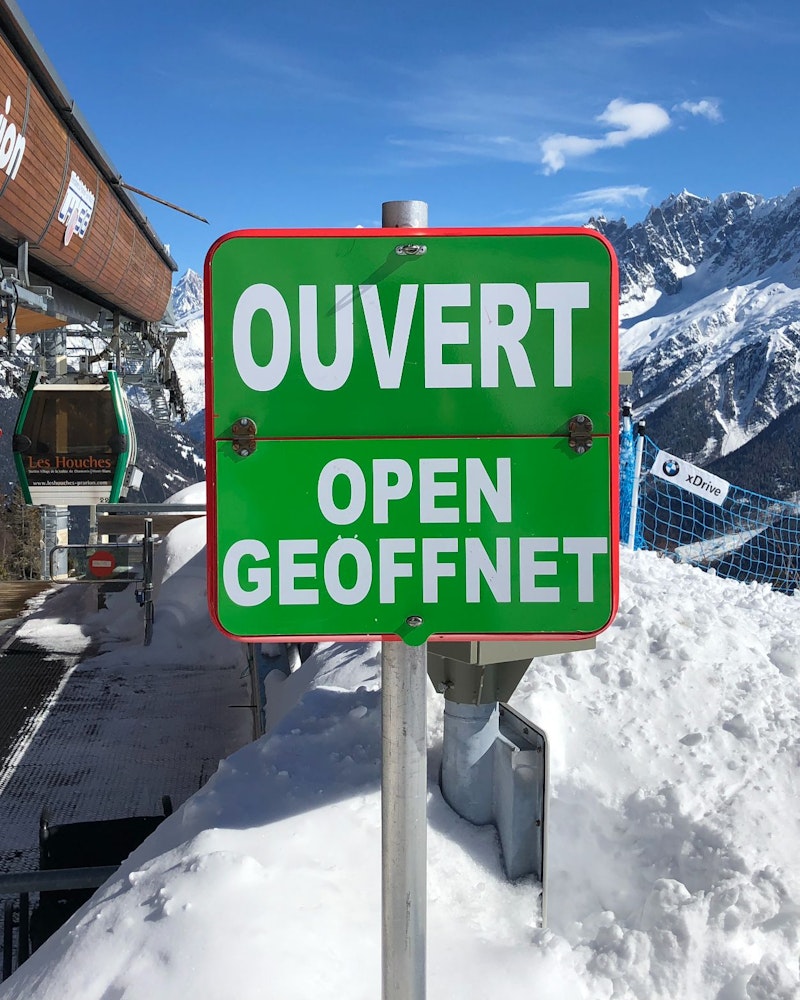 01.01.2021
Happy New Year from Covers!
Produced by digital print with a series of hand-debossed lines.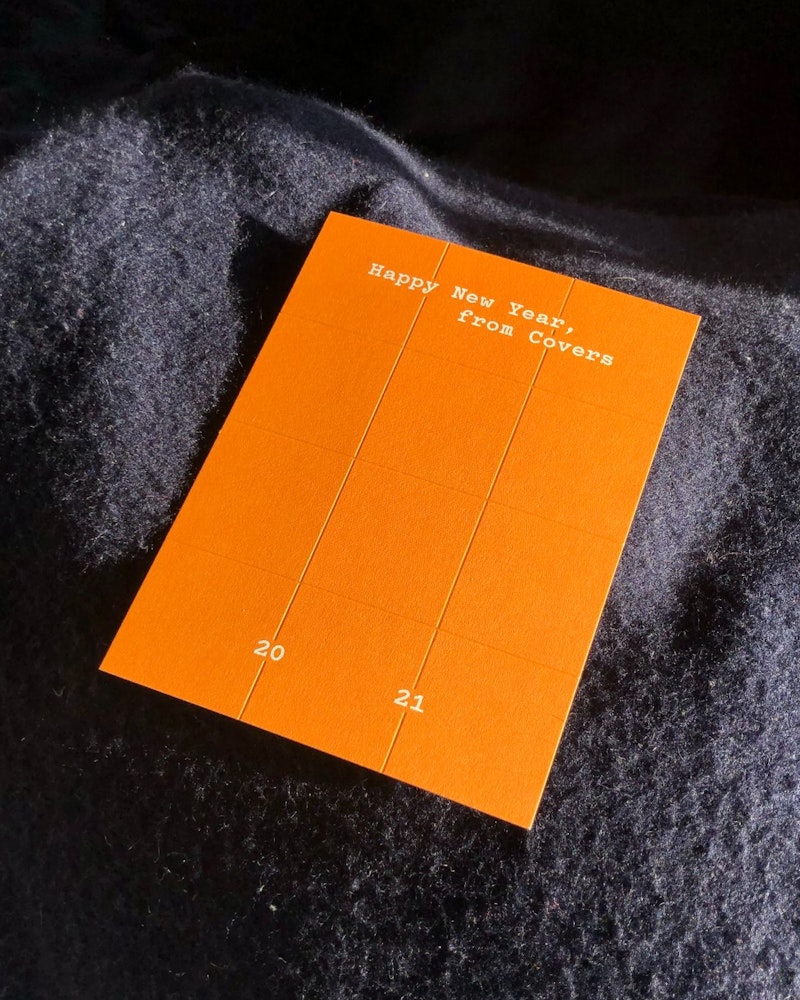 05.12.2020
To showcase our fields of work, Covers commissioned Charlotte Trounce to produce a set of illustrations to represent remarkable places to stay, eat and explore. There's a day and night set – see more on our About page.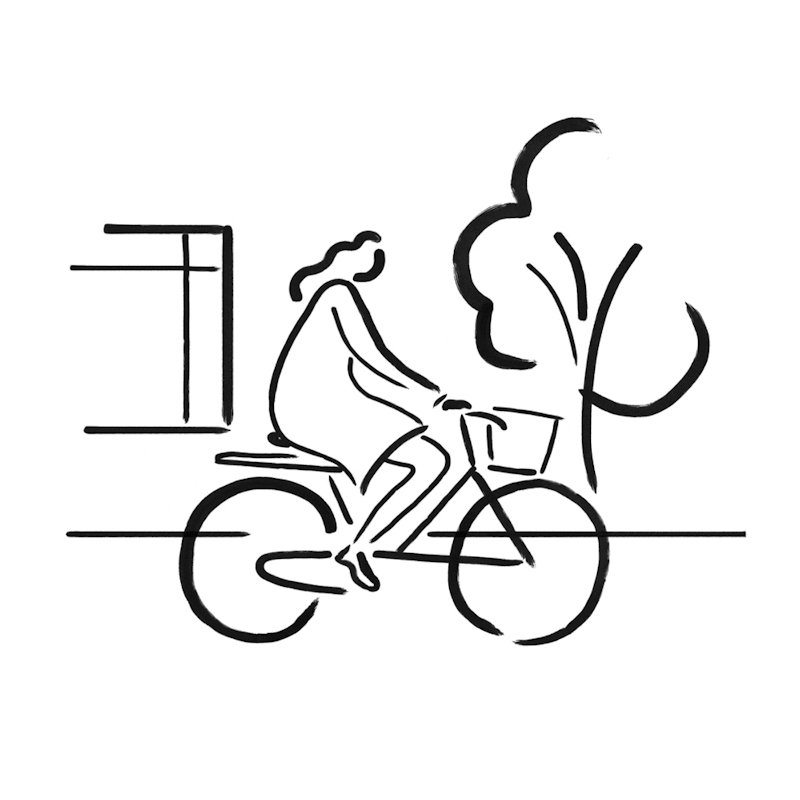 09.07.2020
Looking forward to taking part in the next instalment of the Forge programme. The workshops held over the next 12 weeks provide independent creative businesses with time for coaching and development.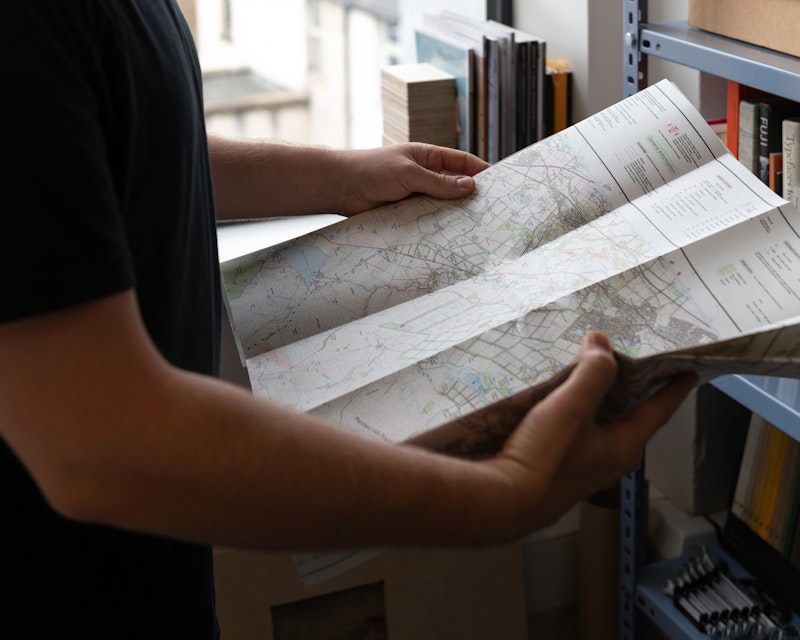 20.12.2019
Happy Xmas from Covers! 
The postcard is a silver and black litho print onto Gmund Cotton stock.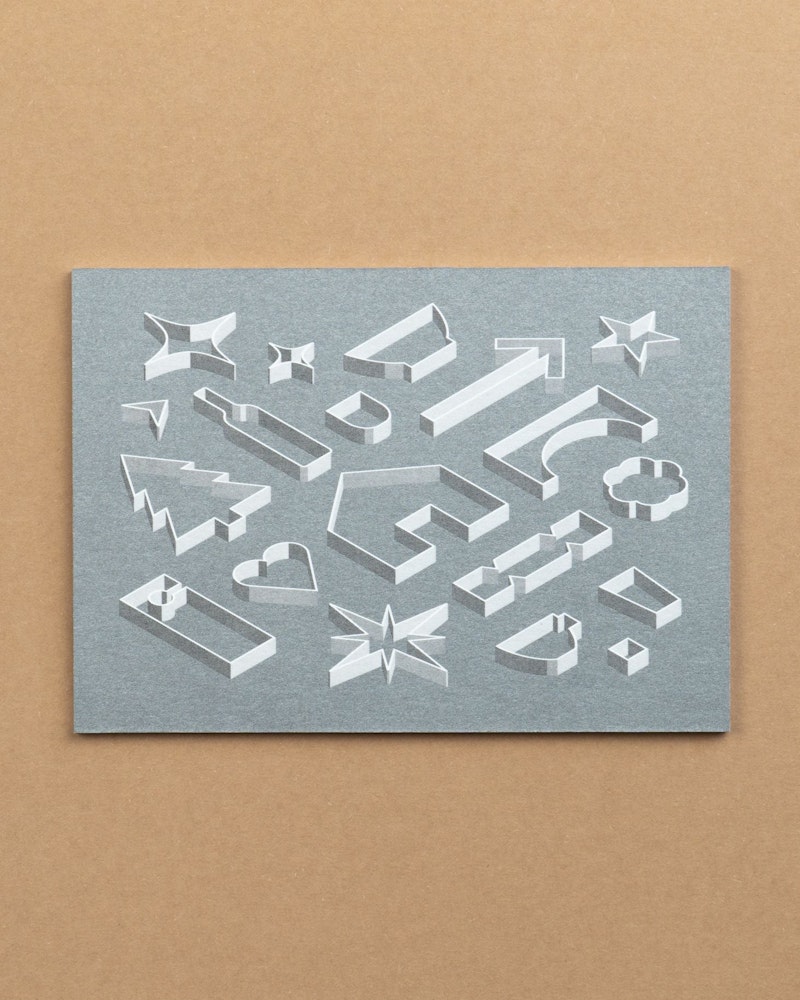 01.09.2019
Covers aim is to bring together thoughtful design in the world of hospitality by creating a studio for places to stay, eat and explore. We'll do this by working and considering the guest's entire experience.
Our name alludes to covers in the restaurant sense, in relation to covers in hotels and holiday architecture, and more broadly in relation to the purpose of a brand identity.
Plan a journey around the area guided by audio