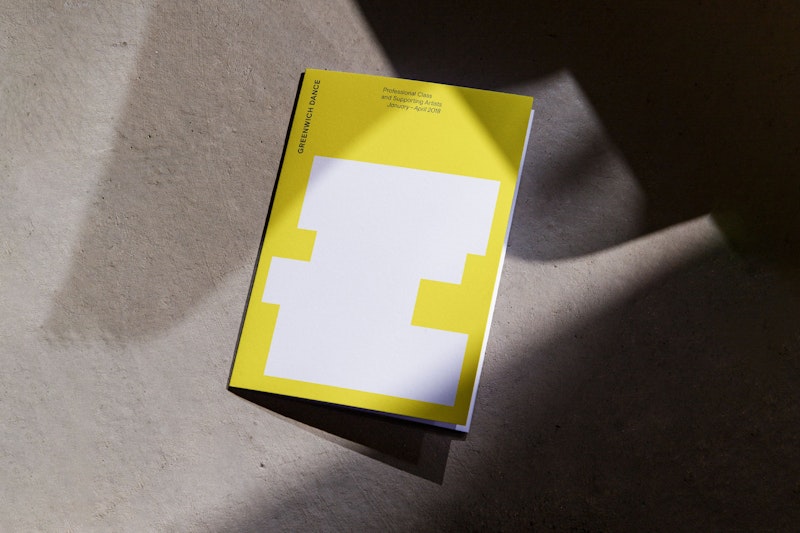 A rebrand of Greenwich Dance, a leading dance organisation based in South East London. Greenwich Dance felt the communications across their physical and digital spaces were outdated and misaligned with their brand.
An identity was designed to represent their programme of classes, performances and workshops held in various spaces across the borough. Their spaces range from outdoor artist-led workshops, to the Grade II* listed Borough Hall in the centre of Greenwich.
A visual language was created by looking at dance from above at each location. A modular series of blocks build in size across the application, creating a contemporary and progressive lens through which to identify the organisation.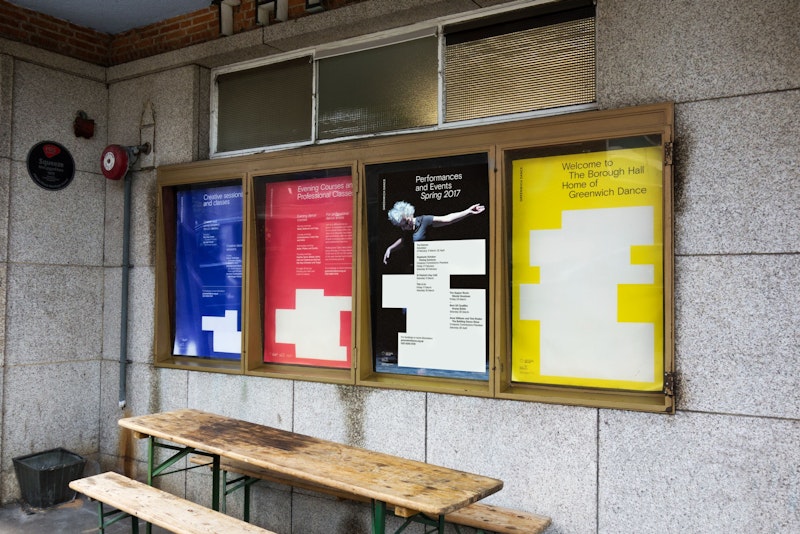 The literature and posters were overhauled to bring an energy to the brand. As part of the guidelines, a clearer design system was provided, enabling a variety of levels of content to be shown.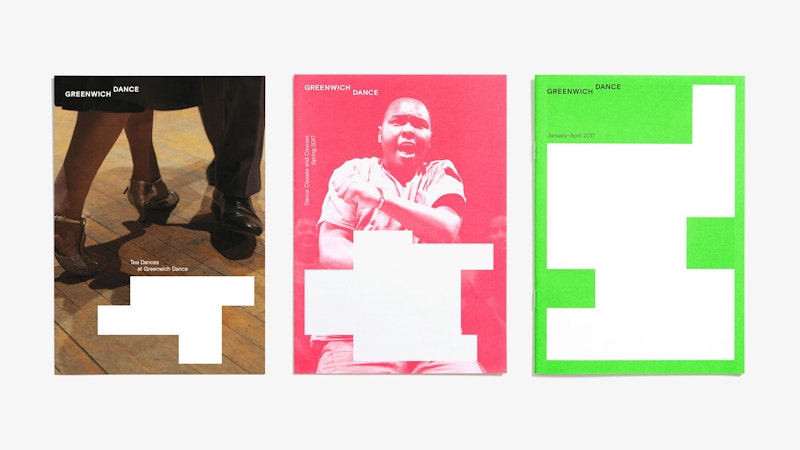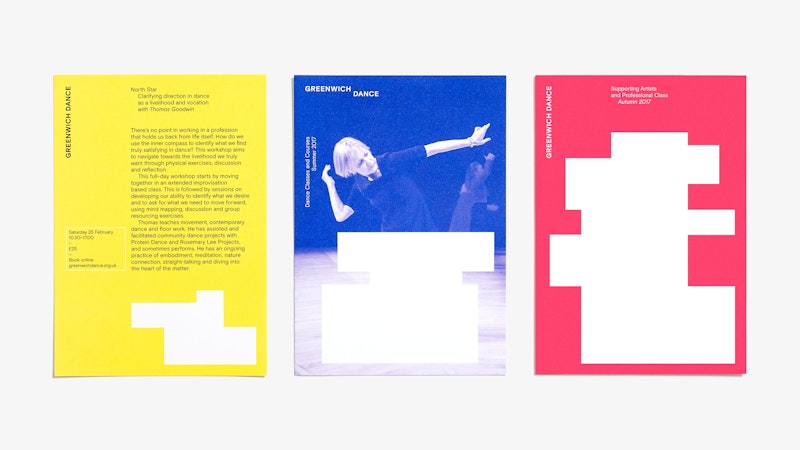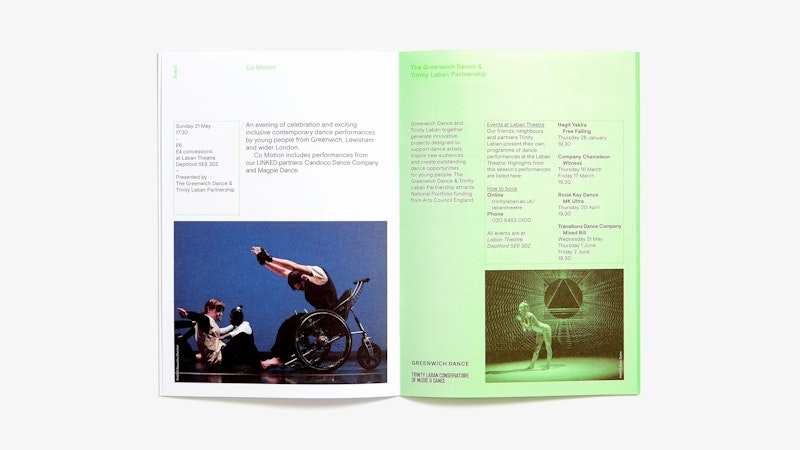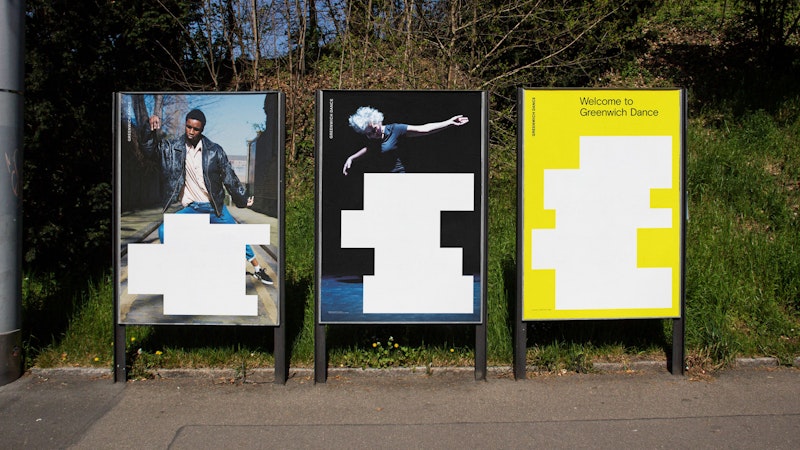 We designed and developed the website to create a hub of information for the dance community. The website acted as a central place for the organisation to showcase events, dance classes and ad-hoc events that took place in their spaces across the borough.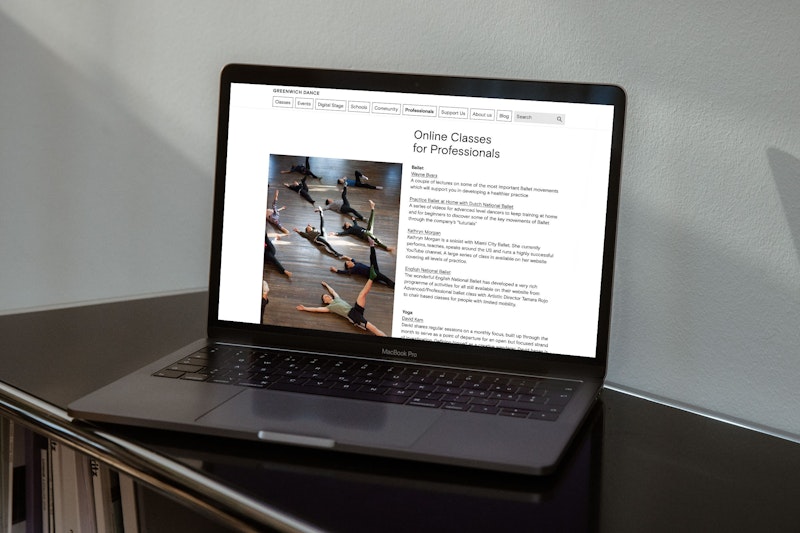 Greenwich Dance's primary space, The Borough Hall, a Grade II* listed space in the heart of the borough, required wayfinding signage. Building on the visual language of the new brand identity, we developed a modular system to give flexibility in the wayfinding application, and this allowed for the signage to be affixed on site.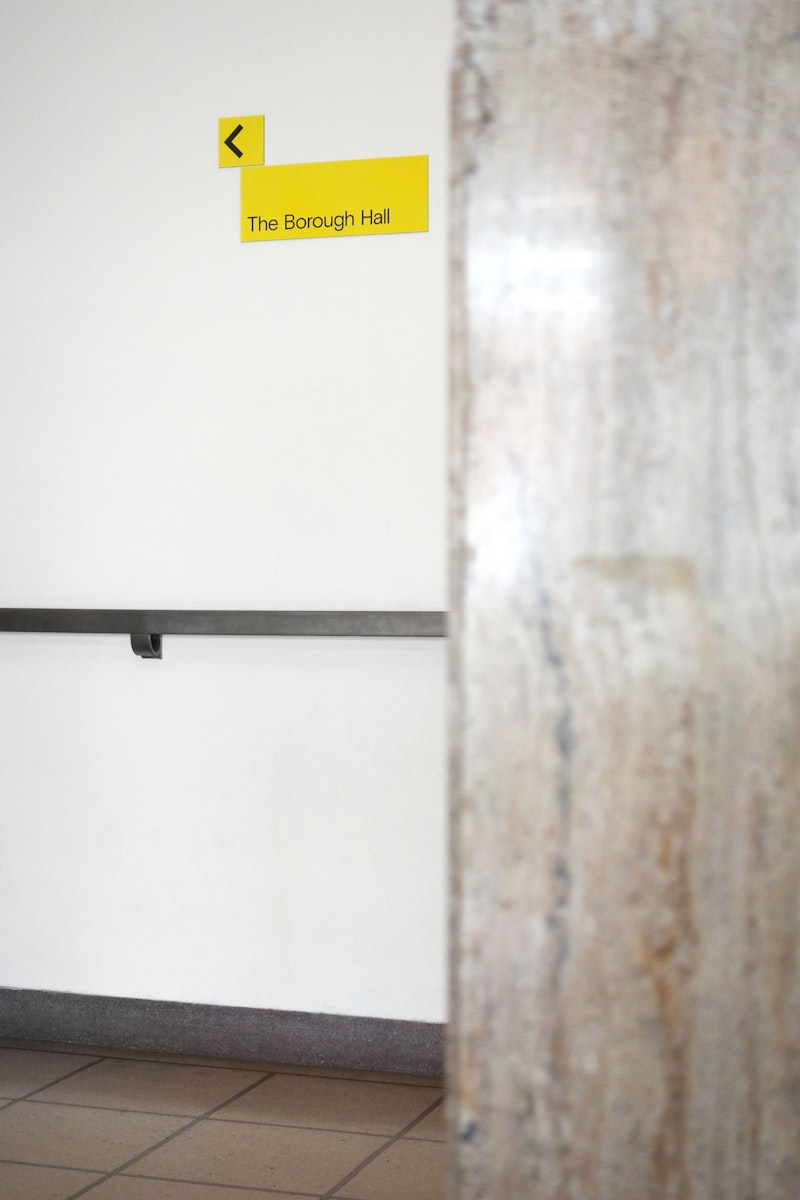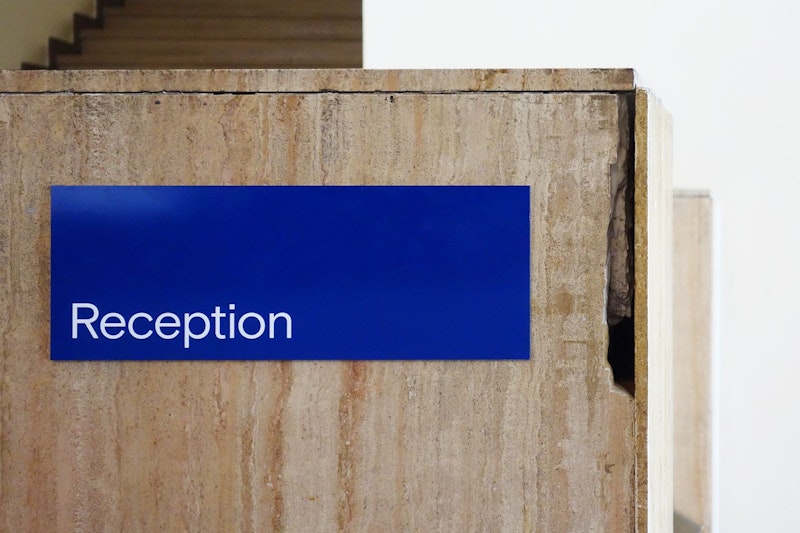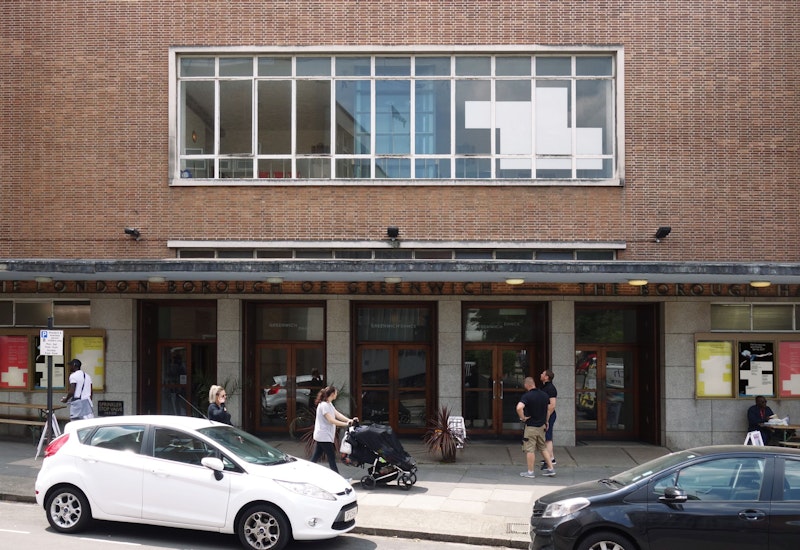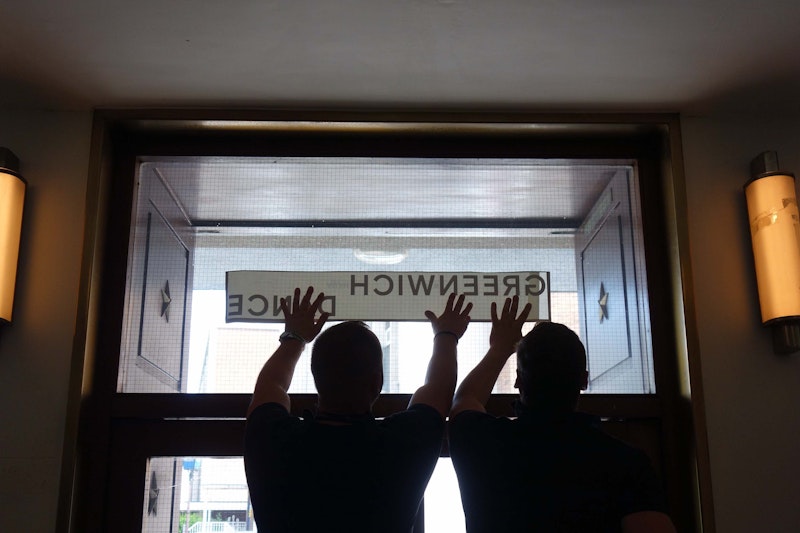 The Greenwich Dances summer festival provided an opportunity for us to create an offshoot of the brand using colour and typography. Vibrancy was introduced by combining a duotone colour palette with a refined use of typography.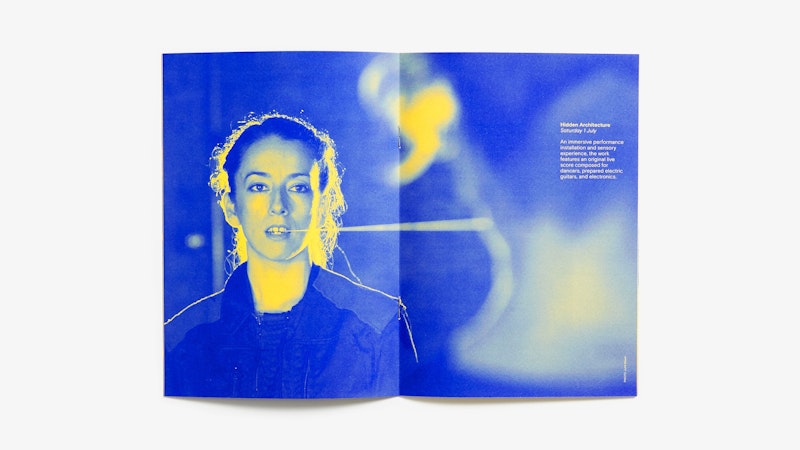 For Greenwich World Cultural Festival, held at Eltham Palace and Gardens, we utilised two colours from the brand palette to create warmth for the family-friendly day of events.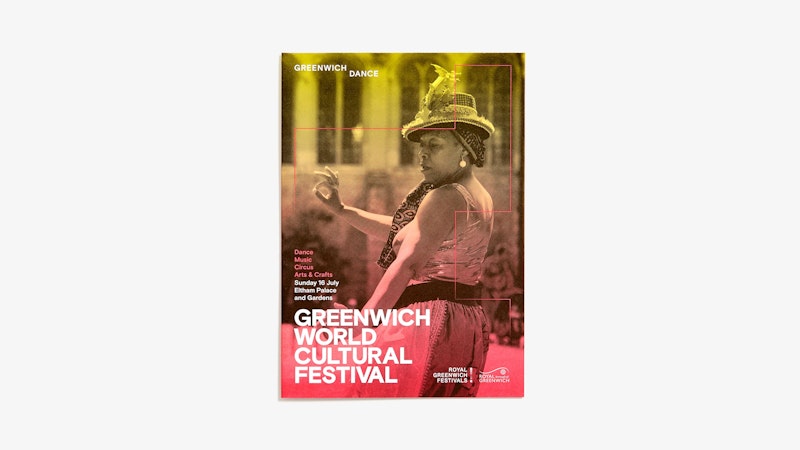 A set of guidelines produced for the marketing team with worked examples of literature and elements produced for their ongoing communications.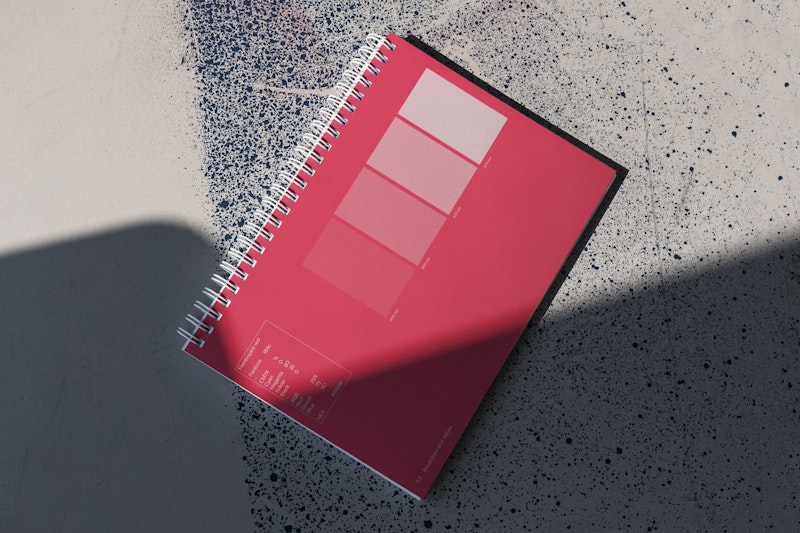 Client: Greenwich Dance
Location: Greenwich, London
Project scope: Brand identity, Art direction, Website design, Installation design, Print design, Signage
Designed in collaboration with Adrián Mora
Website development: James Greenaway
Studio photography: Tony Hay
Installation photography: Adrián Mora, Adam Duckett