Based on the Isle of Skye, Harlosh required a brand identity to bring its two architect-designed holiday homes under one roof.
The project considered all components of the brand, from concept through to application. We wanted each touchpoint to reveal something about the stay, and this informed the design details.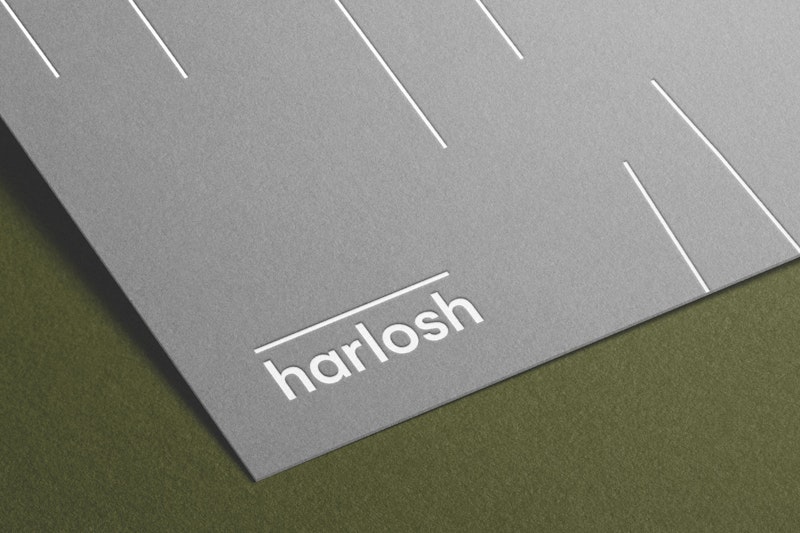 From a set of postcards to the brand's website, each touchpoint was an opportunity to enhance the guest experience.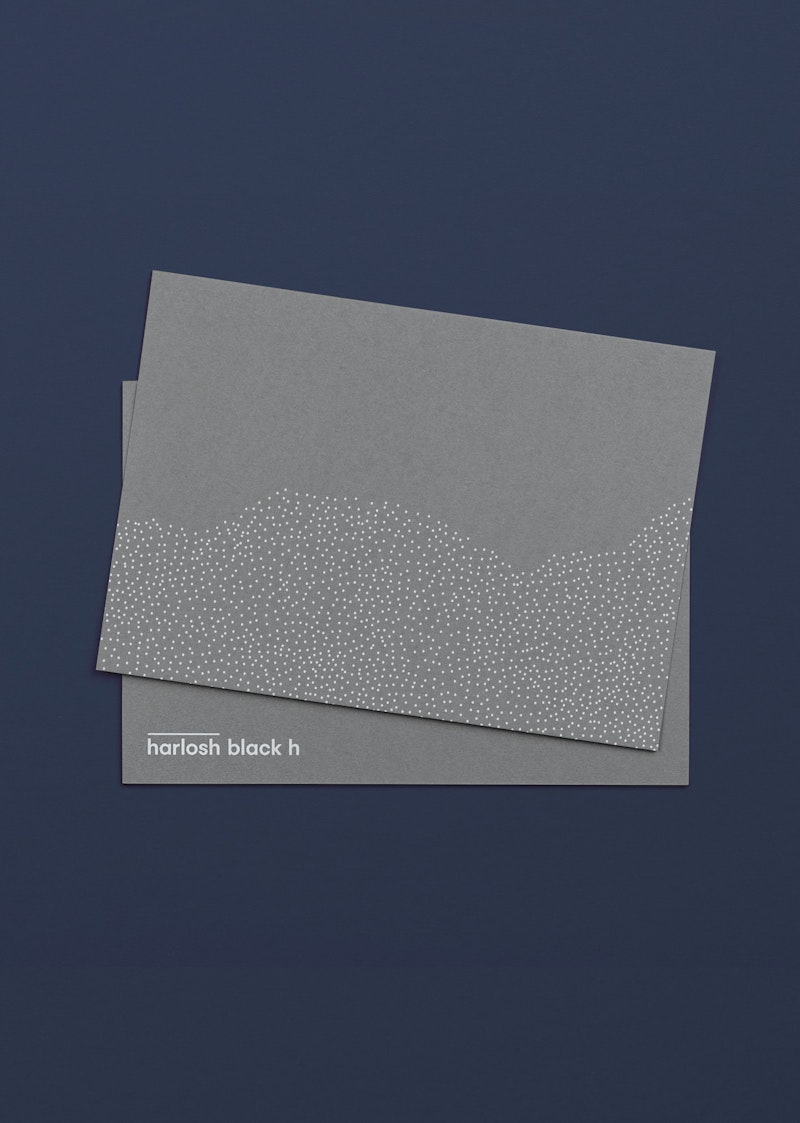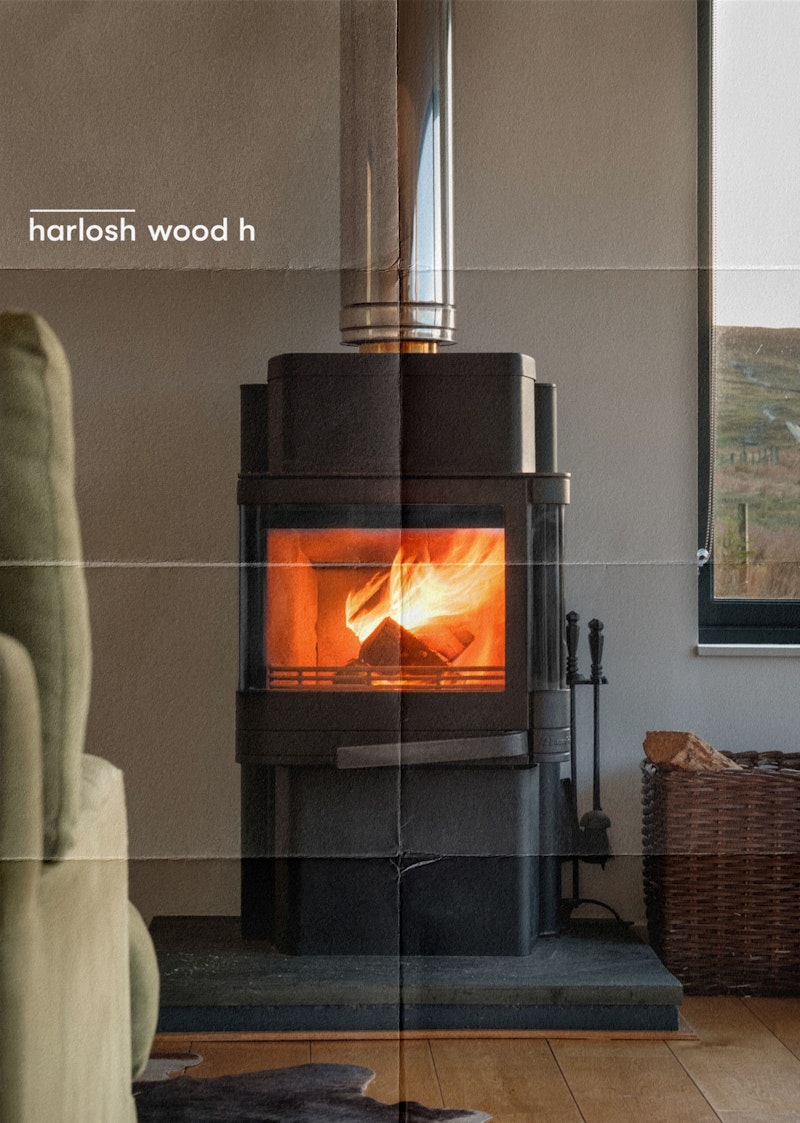 The identity was created for Harlosh Black h and Harlosh Wood h to 'reveal'. The meaning of the 'h' extends through the brand application: house, horizon, hideaway – variables of the name that give context through the touchpoints.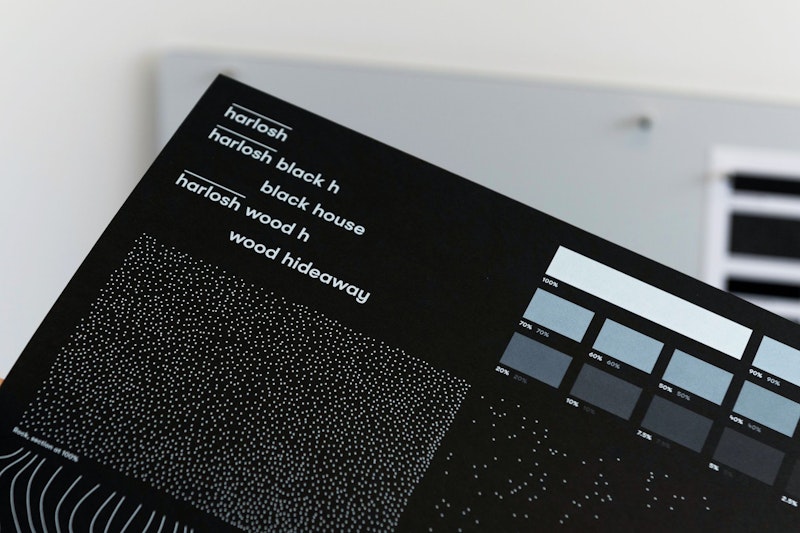 Four digital textures were created to evoke a sense of the landscape: rock, terrain, wind and night sky. The textures are used across the brand in a measured application: a cover, a pause, to bookend.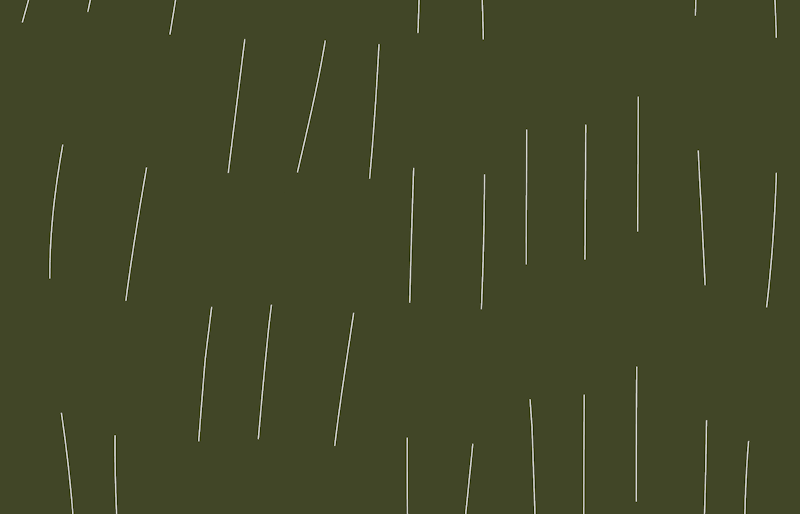 Paired with the textures, a colour palette was developed. We drew inspiration from the house and surrounding landscape of Black h and Wood h.


A photography narrative was created to tell the story at each house. A direction was established to reveal key parts of the house in a way that enables the guest to make an informed booking (without showing everything ahead of their arrival).
Explore the Harlosh photography case study here.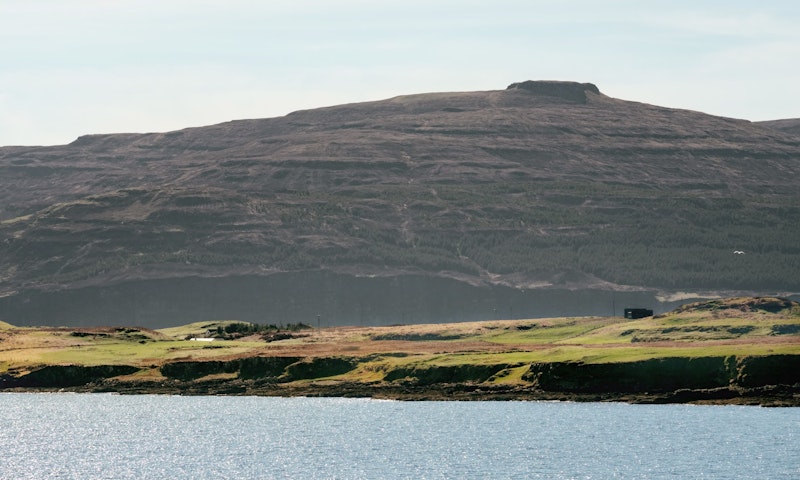 The website is image-led, creating a photographic narrative to showcase the house, details and landscape. For the booking and payment process, we utilised a secure third-party platform – an effective solution that saved cost and time in development and rental management.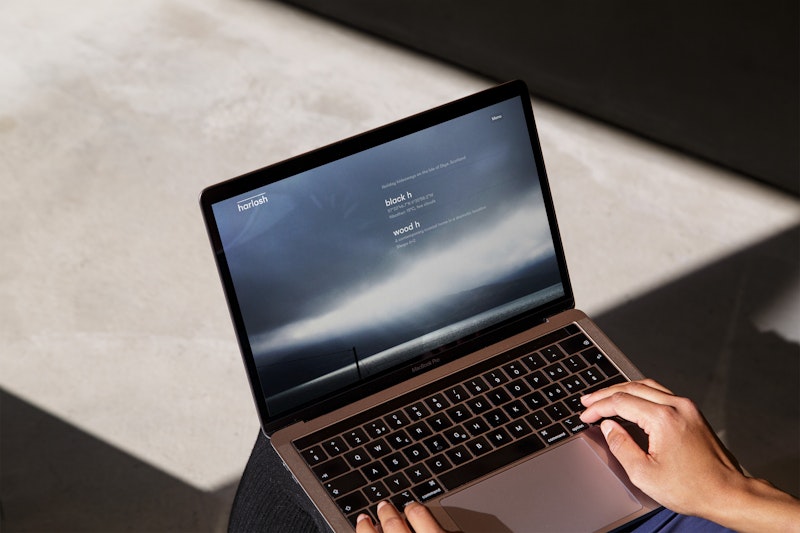 We collaborated with Official Business for the build of the website, aiming to bring a sense of escapism for visitors on both desktop and mobile.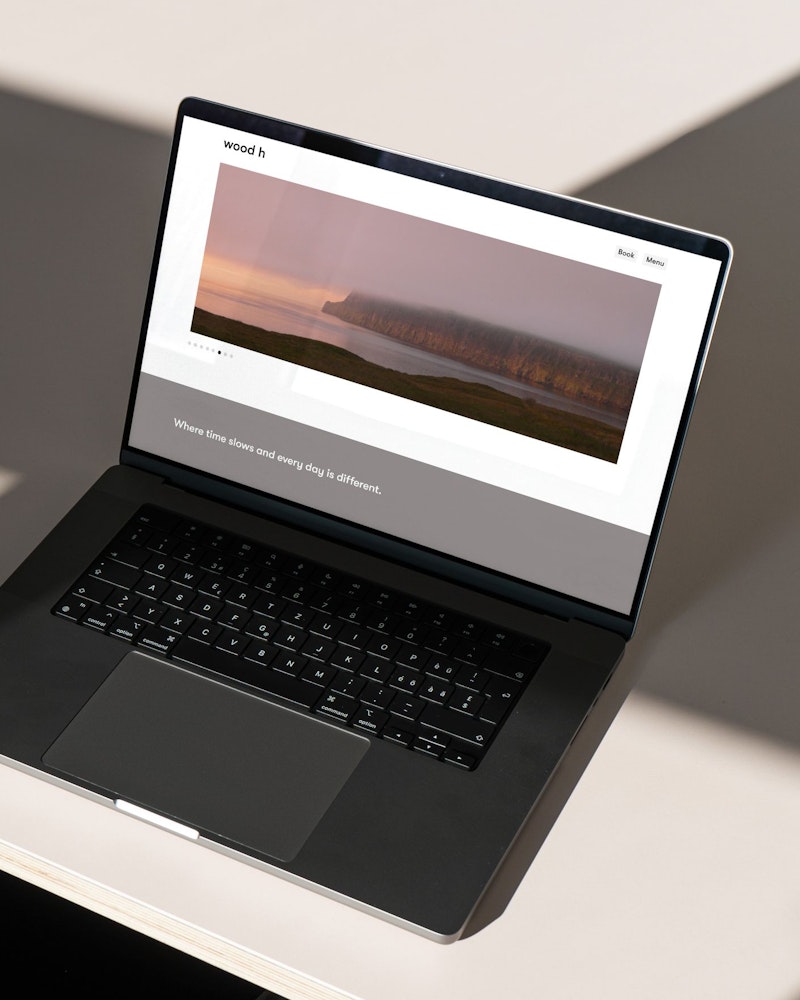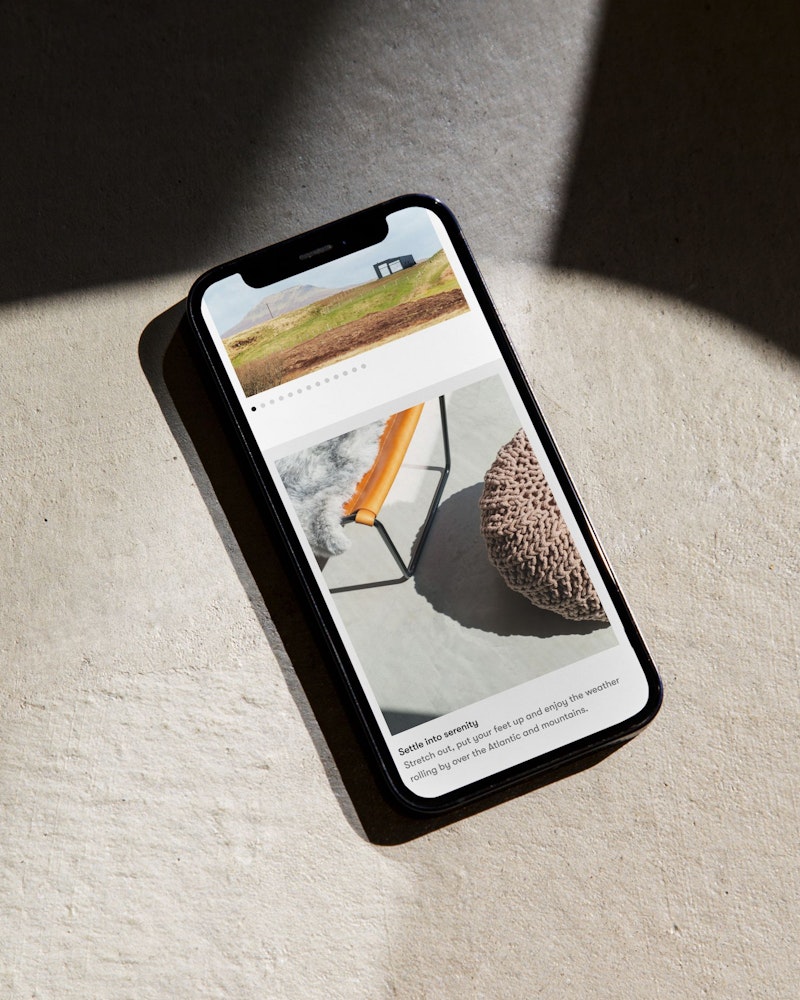 To counter the wild weather on Skye, a hardy solution was created for the gate signage using Dibond and a channel system found on street signs to ensure a long-lasting solution.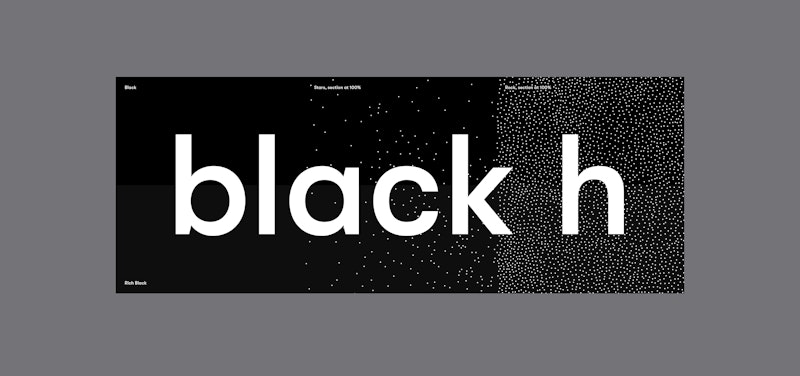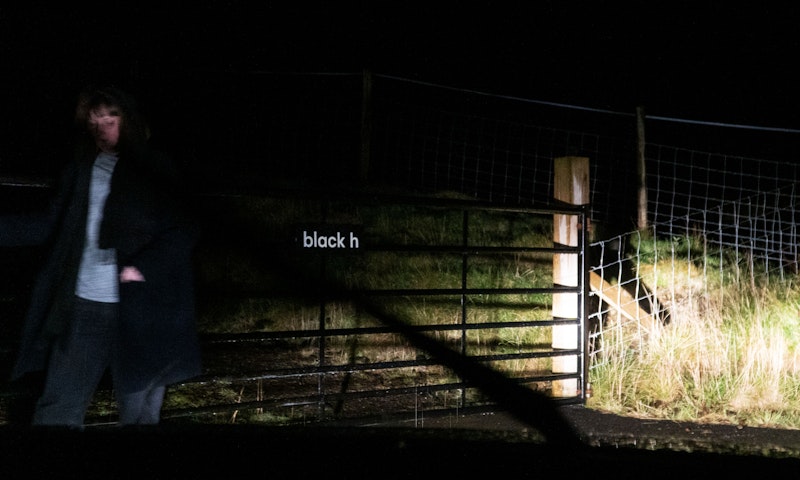 For printing across the identity, we utilised HP Indigo – an ideal choice for smaller print quantities and for its ability to print white ink onto each substrate.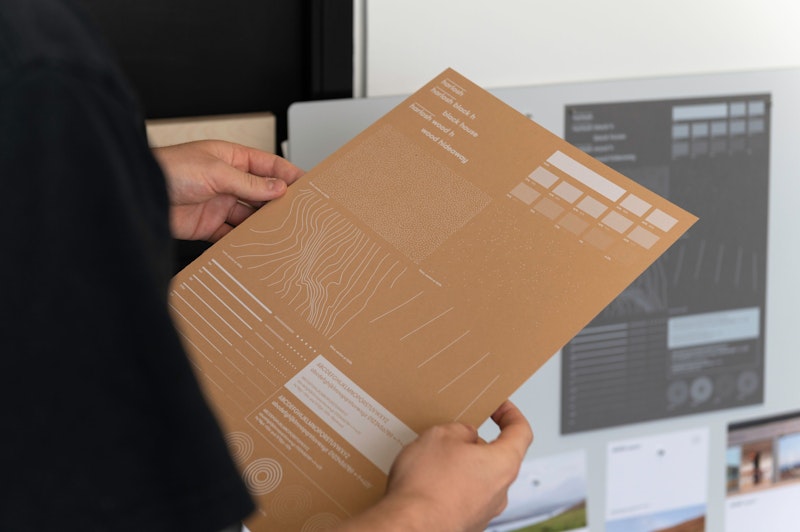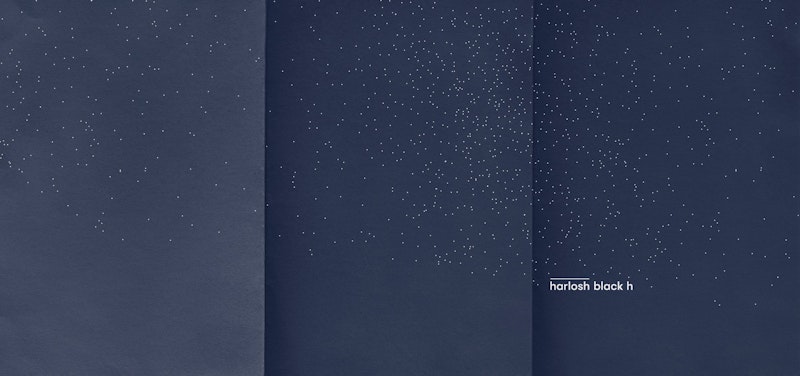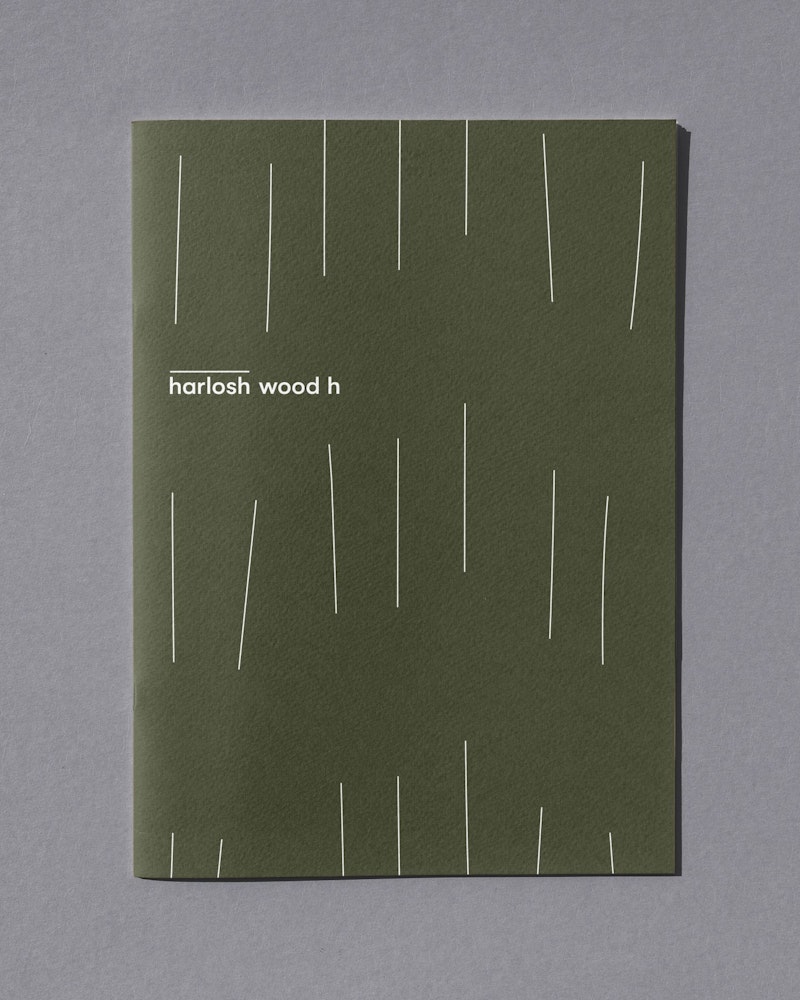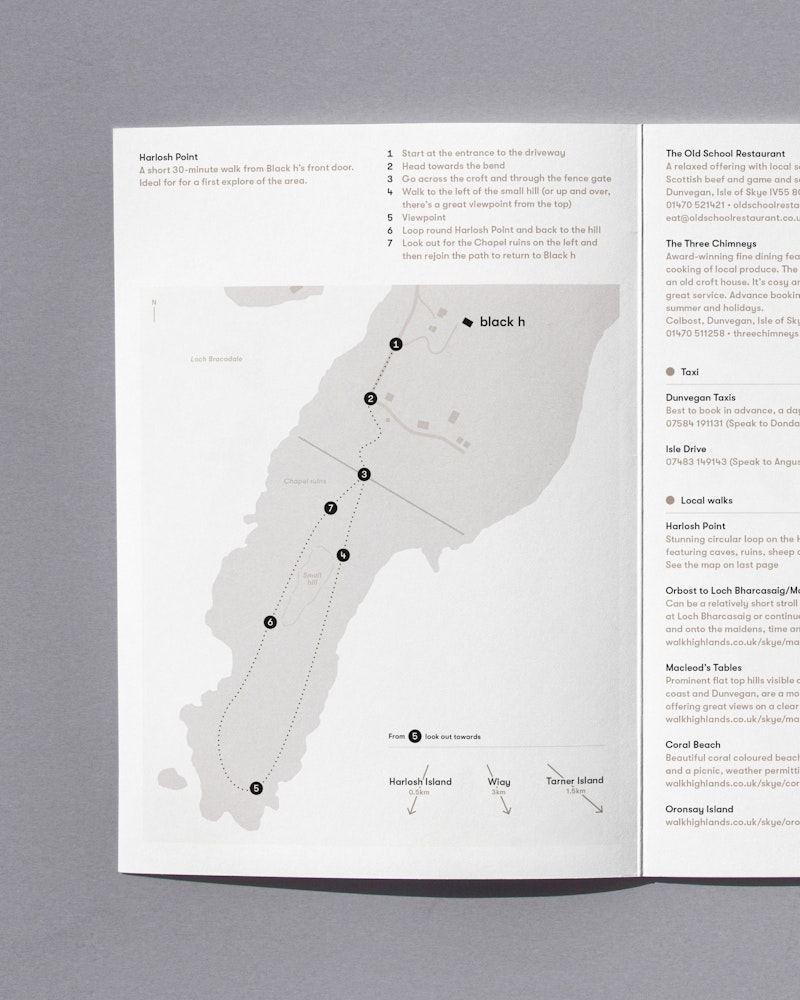 Maps were created as part of the welcome pack and house notes to guide and direct guests to the accommodation.
The production of the postcards for guests to share was an opportunity to bring a tactility to the brand by using perforation. Perforation visually mirrors the use of texture across the identity.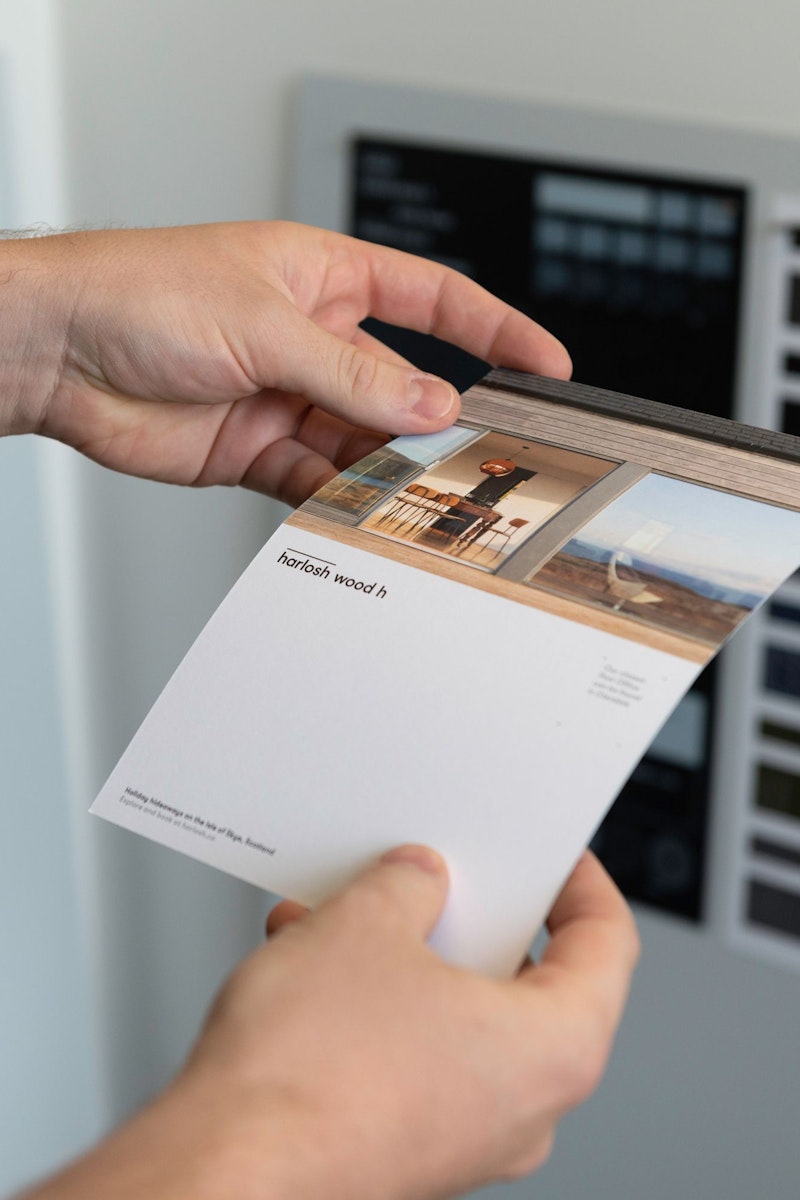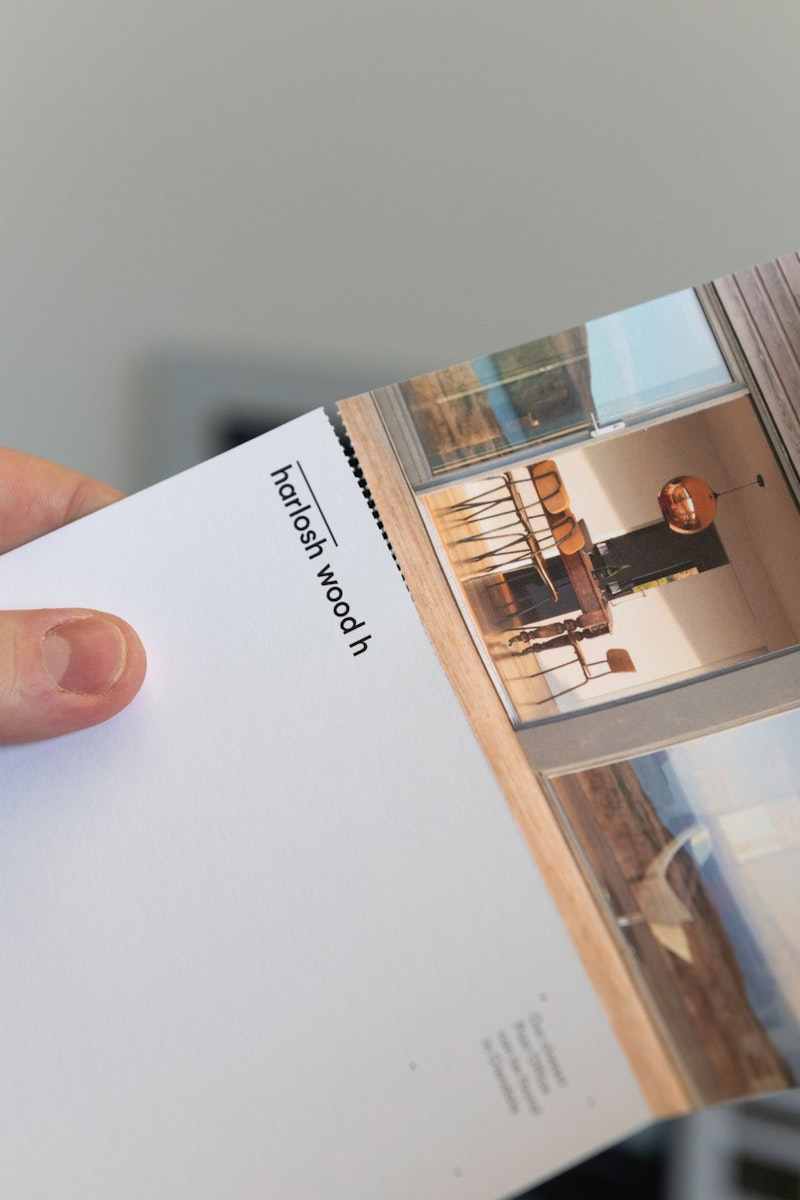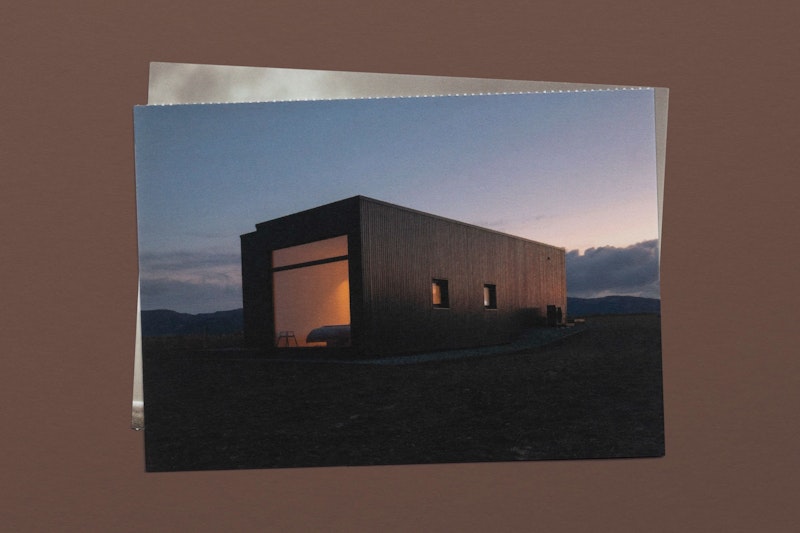 As part of the welcome pack, a box of eggs from the owners' croft is provided for guests. Three stamps were produced, as well as a number of possibilities to create a playful piece of artwork for the lid.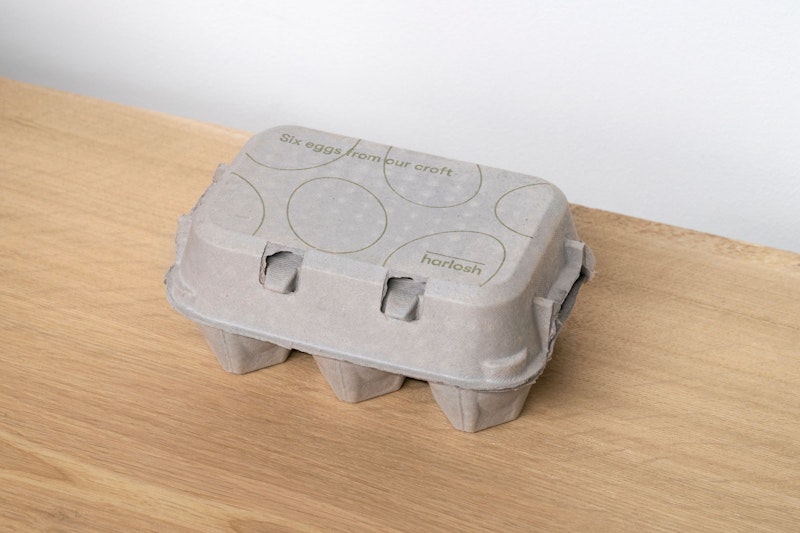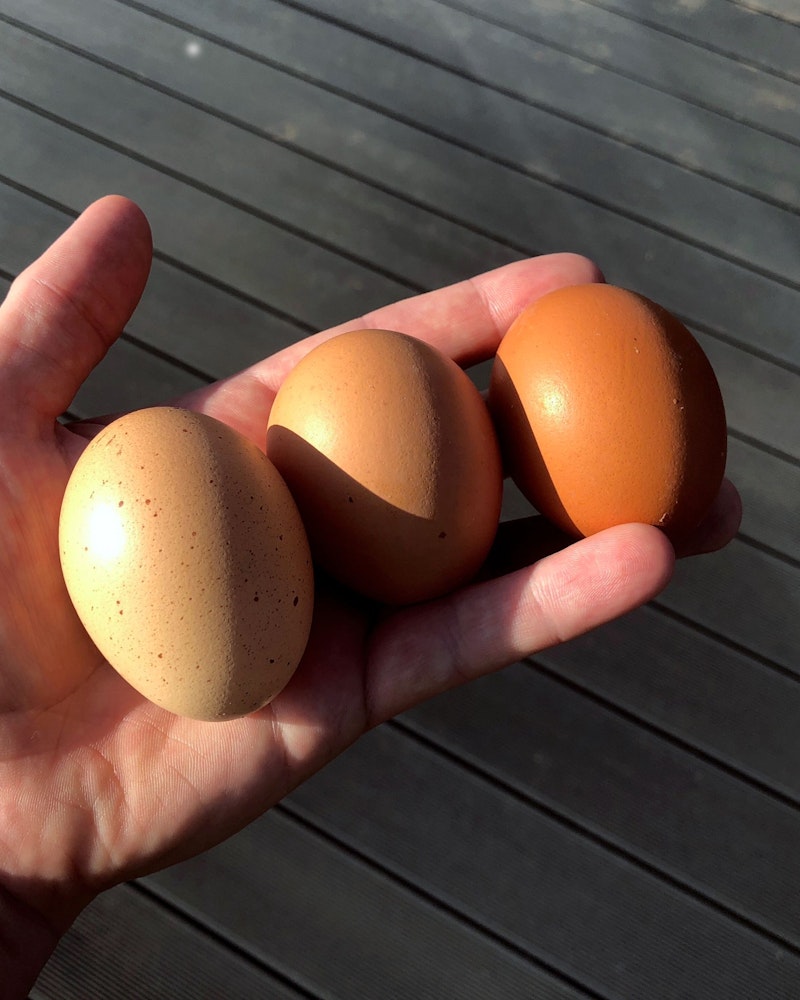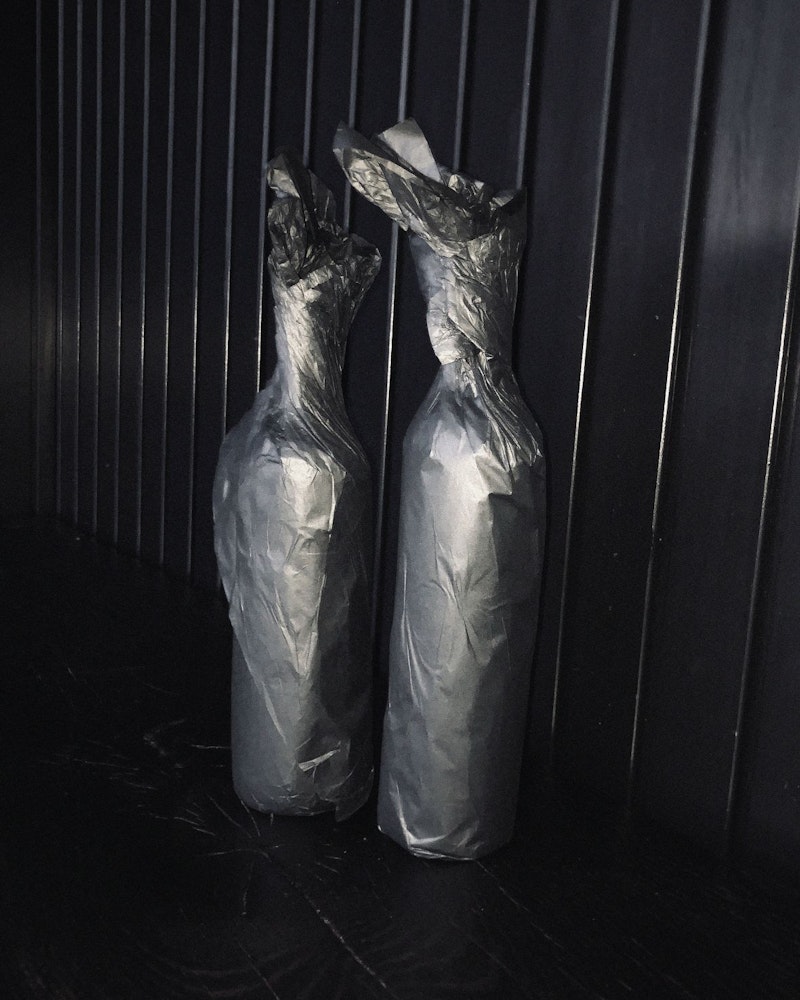 Client: Harlosh
Location: Isle of Skye, Scotland
Project scope: Brand identity, Art direction, Website design, Packaging design, Photography, Print design, Signage
Website development: Official Business