Situated on Scotland's west coast, the Isle of Skye is known for its wild weather. We worked with Harlosh to showcase their two architect-designed holiday homes during the winter.
We designed the Winter Experience — an explorable piece of editorial content to reveal the Isle of Skye in all conditions. Wet, windy and cold outside, the two houses offer warmth with an inviting space to relax in.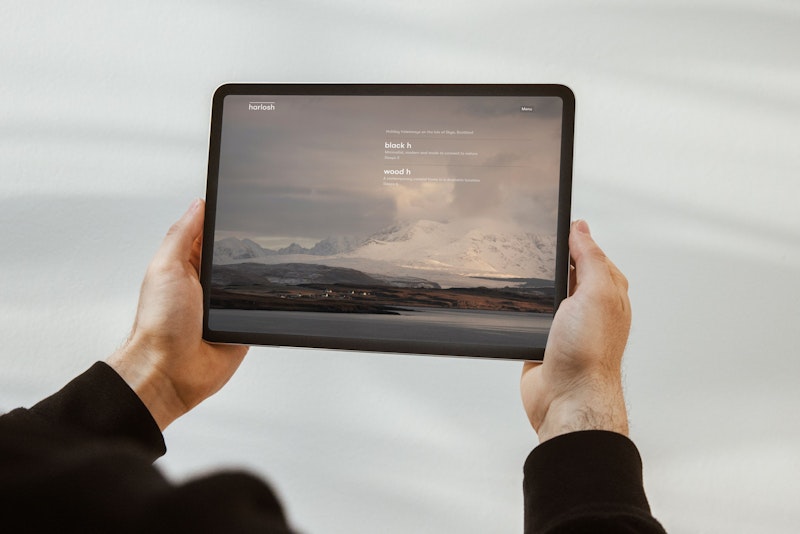 The Winter Experience expands on each of the house pages with a narrative of images that reveals the house in the landscape and the details that make each space unique.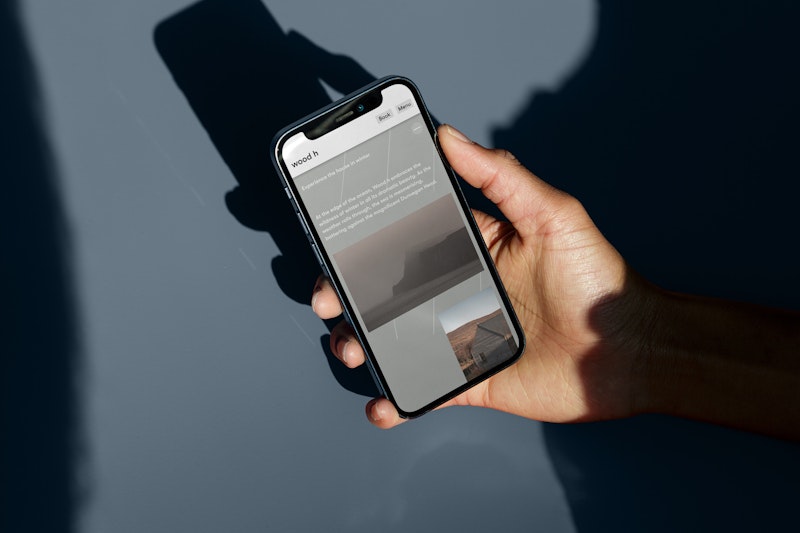 Met Office data was utilised to create a simple information piece as part of the content for both houses, giving a realistic feel for the temperatures during the winter on Skye.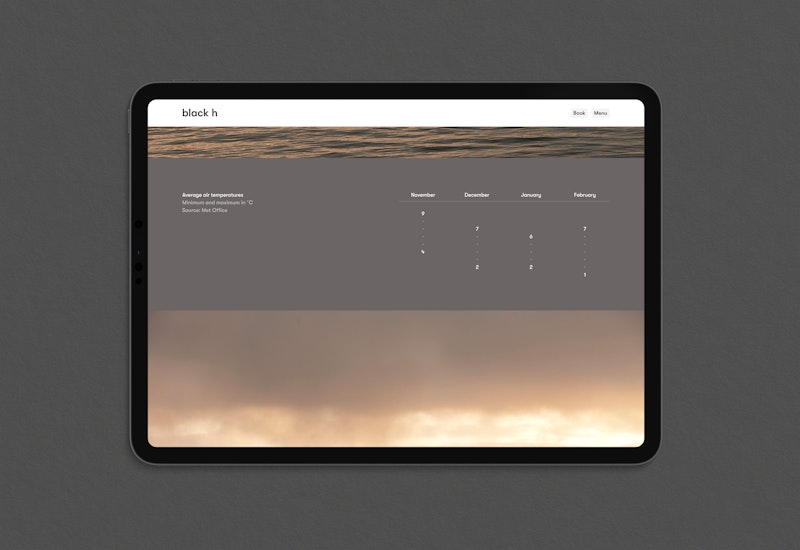 Harlosh commissioned Richard Gaston to capture the houses whilst we designed the digital experience. We then worked with Official Business for the website development and the core Harlosh website.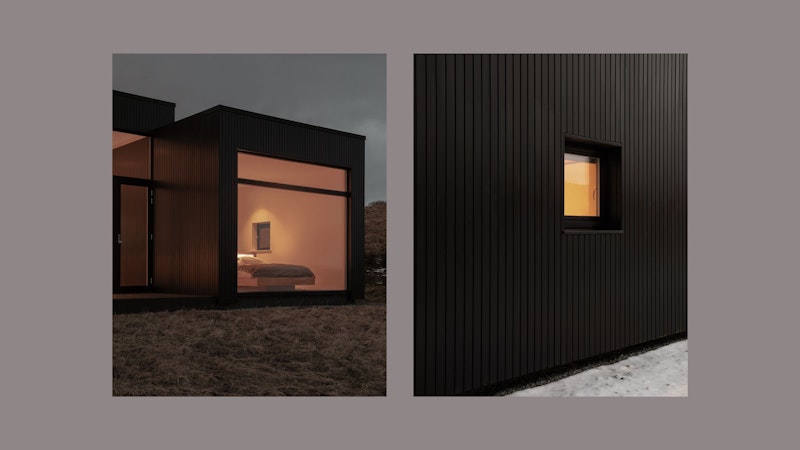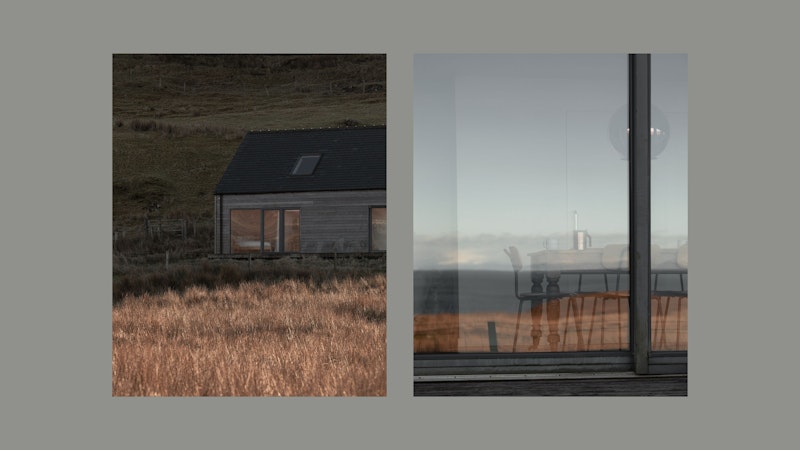 As a takeaway for guests, a set of postcards were produced using the Winter photography.
Explore the Winter Experience at Black h and Wood h: harlosh.co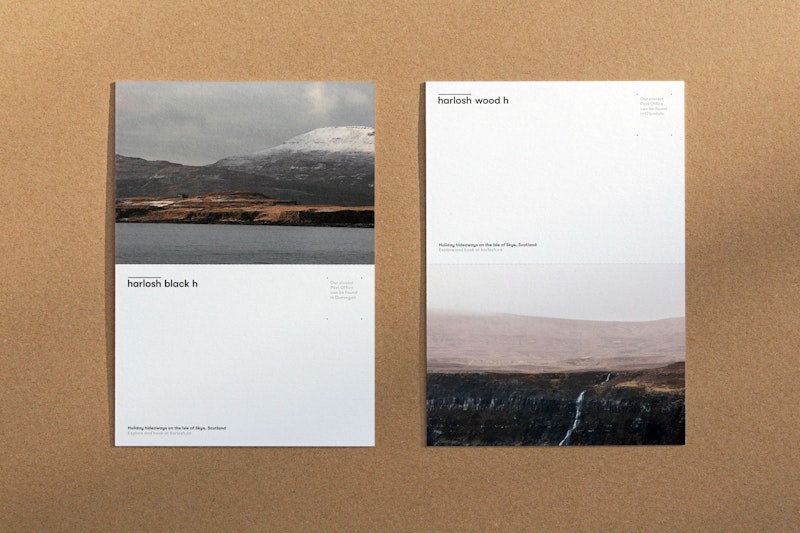 Client: Harlosh
Location: Isle of Skye, Scotland
Project scope: Digital design, Website design, Print design
Website development: Official Business
Photography: Richard Gaston