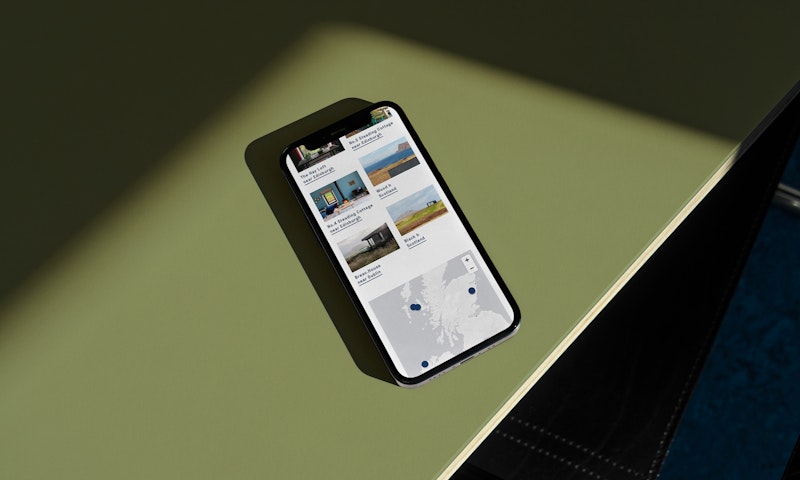 We created Hour directory, a digital platform featuring bookable architect-designed hideaways outside the city – and beyond.
The website was curated, designed and developed in response to people's inability to travel abroad during the pandemic. Places are an hour (or a few) from the city, enabling visitors to unlock stays in remarkable areas.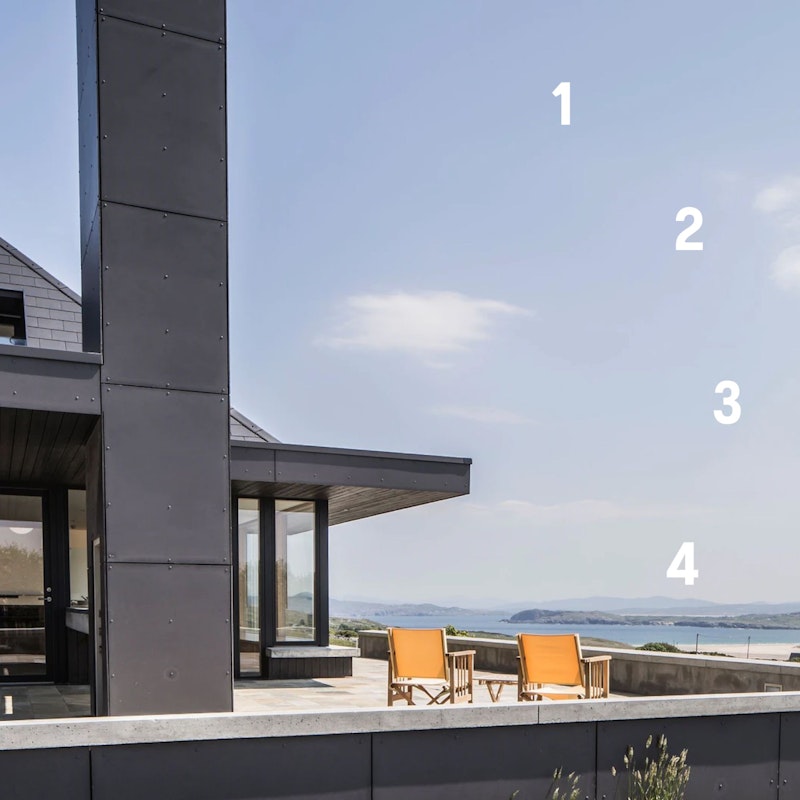 The website is a part-directory, part-editorial platform that showcases design-led places in areas around the UK and Ireland. Choosing places within easy reach of the city was a key consideration.
At the heart of the website is a carefully considered navigation system. Visitors filter by country and then by city-level, and the listings update accordingly.
The platform is a digital and mobile-first experience, delivering information to visitors across key areas of their stay: how to book, getting there, the accommodation and what's nearby.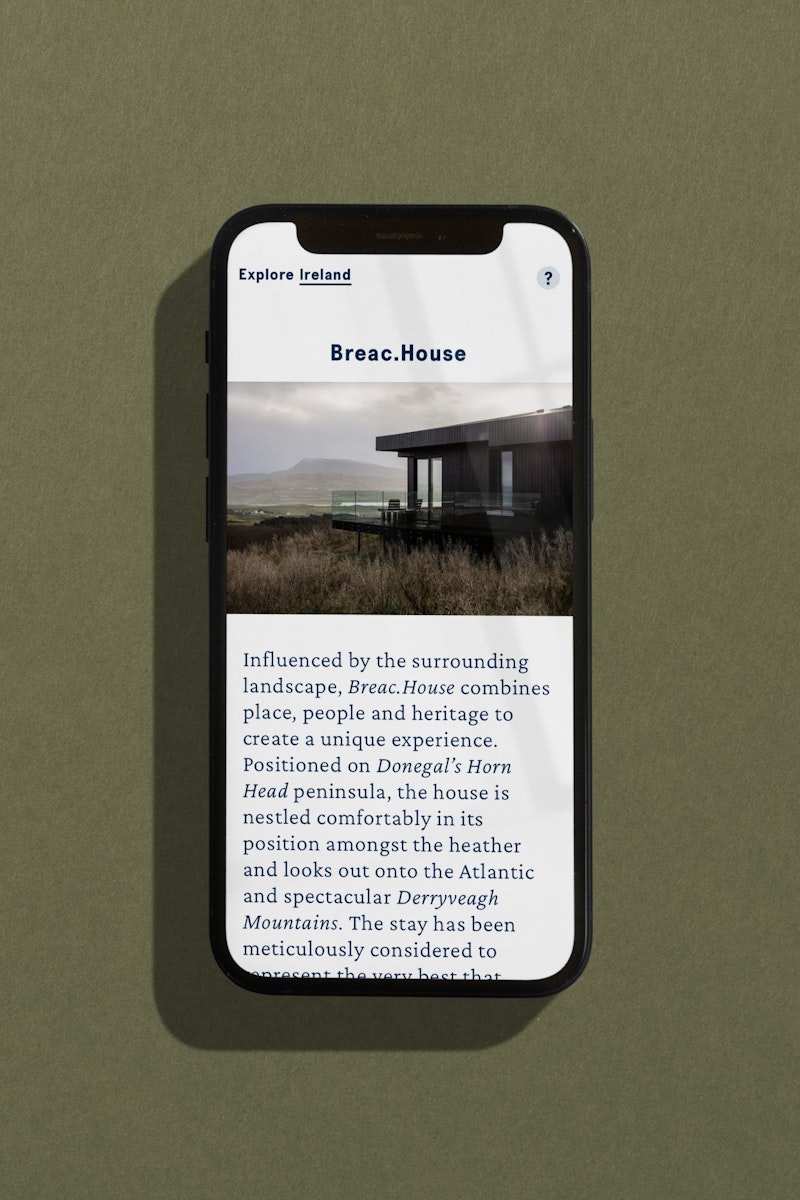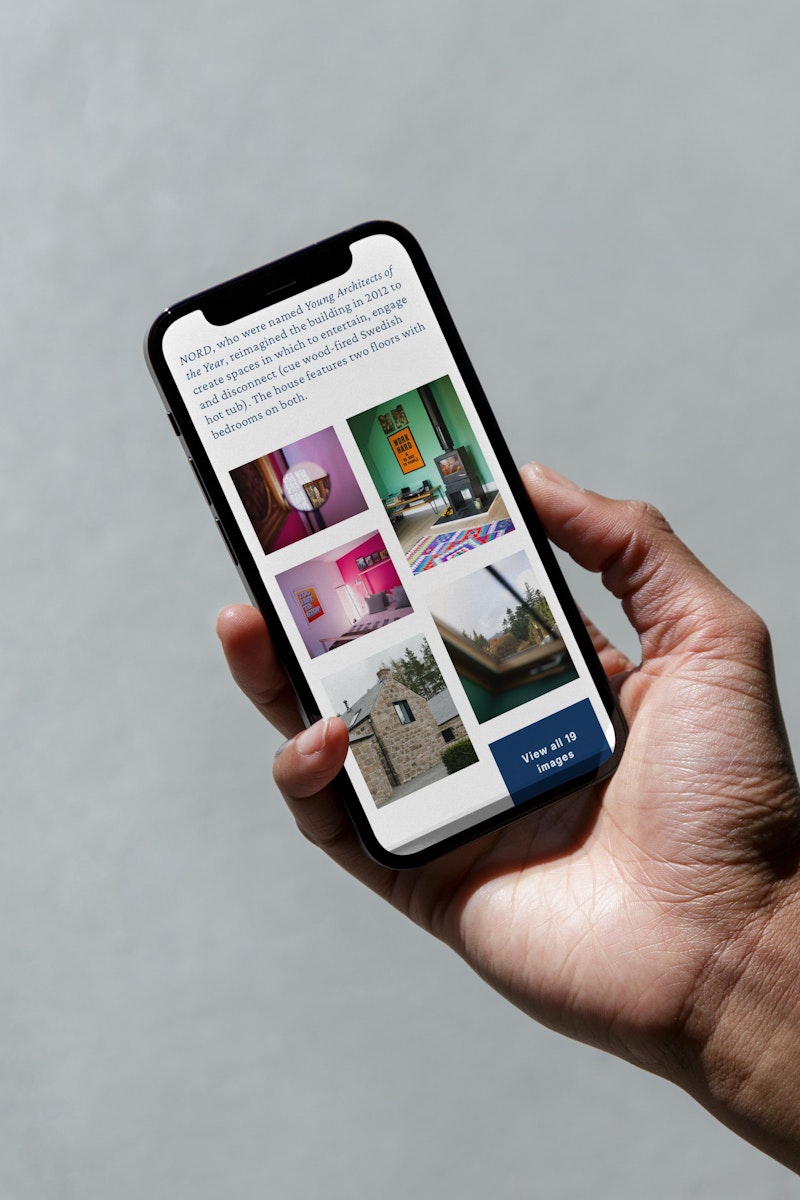 Each listing features a concise guide to the area. This section gives context: it showcases six favourites from the owners handbook, giving visitors an insight into the area and the opportunity to plan their stay and book activities in advance.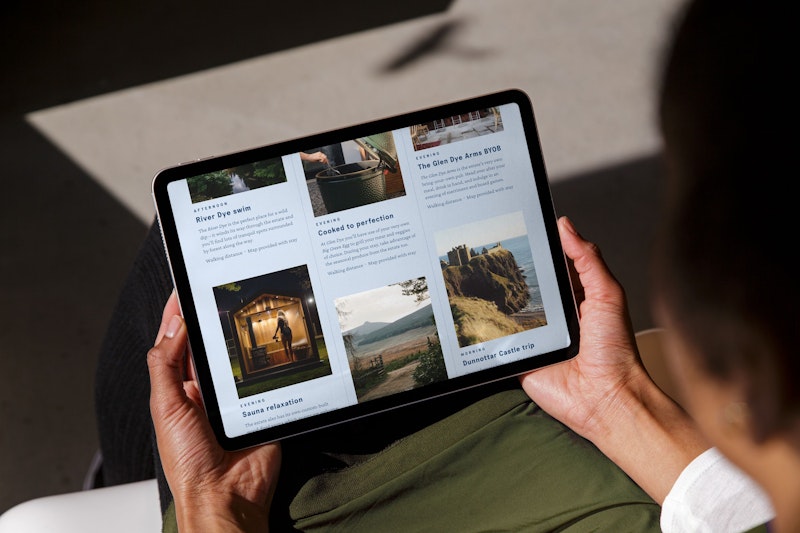 We went a step further with the content creation and research for each listing to demonstrate more environmentally-friendly journey options: by train, bicycle or electric vehicle.
The platform highlights the next available dates, helping owners fill last-minute availability in their booking calendar. And for visitors, this enables quick, bookable dates at short notice.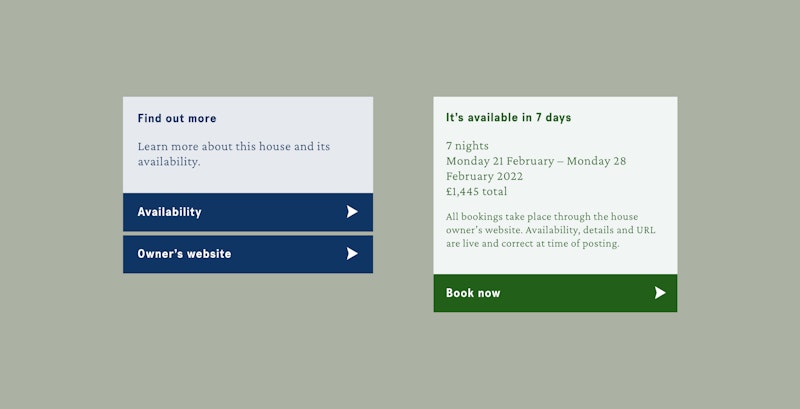 We created a customised map style for Hour directory using Mapbox to ensure a seamless feel between the maps and the experience across the rest of the site.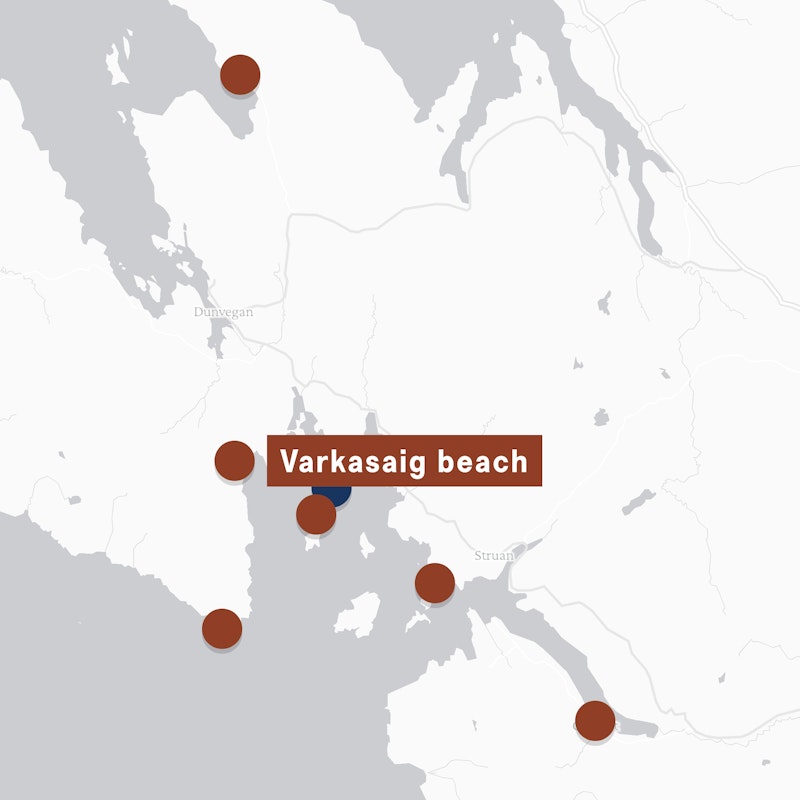 The first six listings are: Breac.House (Ireland), Glen Dye's Hay Loft, No.4 Steading Cottage and No.5 Steading Cottage, and Harlosh's Black h and Wood h (Scotland). Ambitions for the site are to extend the listings further into Europe, North America and Japan.
Location: UK and Ireland
Project scope: Concept, Identity, Website design, Editorial content
Website development: Kieran Startup
Copywriting: Kate Tattersfield